Meaningful Ministry
The work that your group does at Love Packages puts the gospel into needy hands all over the world.

Affordable Opportunities
Many youth groups are able to offer a week-long Love Packages trip for less than $100 per teen.

Life-Changing Experiences
Volunteers who spend time in our warehouses, hearing testimonies from our distributors, leave with fresh vision.
Short-Term Mission Trips at Love Packages: What It Looks Like
The Watershed Church youth group spends a week with us every summer. This was their recap video from 2017.
"Going to Love Packages really helped me grow in my faith and love for God. It was really life-changing."
- Joann Beuten, Student
(Music: "It Is Finished," The Modern Post)

Meaningful Short-Term Missions Work
It's difficult for a youth pastor or ministry leader to plan a meaningful, short-term mission trip from across the world (or even halfway across the country), and it can be difficult to know how impactful the ministry work really is once your team has left. Local service work is a great solution, but part of the value of a mission trip—to your participants—is getting them out of their element.
A short-term mission trip at Love Packages strikes the perfect balance.
The work your group does at Love Packages is truly eternal. We know because it's the work we do every day. Your group will help receive, sort, pack, and ship bibles and other Christian materials that God is using in amazing ways on the mission field. It's not glamorous, but it's gospel.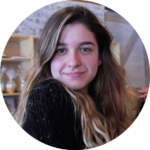 "I'm really thankful for Love Packages, because it opens your eyes and shows you how much the rest of the world needs Christ. It really inspires you and pushes you to make a difference."
- Faith DeLaughter, Student

Affordable Mission Trips
Our Butler, Illinois, facilities include about 30 bunk beds, eight showers, restroom facilities, and a full kitchen. All of it is available to our volunteers, free of charge.
That means the only expense for your ministry group is transportation and food. Many youth groups who visit us find that the cost of a one-week mission trip at Love Packages comes with a smaller per-person price tag than most domestic missions trip opportunities.

"Who knew that moving books around and packing boxes would give our high school students a bigger vision for reaching the world for Jesus Christ? The Love Packages staff not only love God and the believers they serve in other parts of the world, but they also love and minister to our students."
- Paul Gearhart, Youth Pastor

Life-Changing Experiences
Our staff considers it an honor and a special privilege to minister to the volunteers who come to spend time with us. We start every morning with corporate prayer, and we share testimonies from the field over lunch every day.
Additionally, some time in a warehouse—doing some of the hard, dirty work of the gospel—often gives visitors (especially the youth groups) some valuable perspective and powerful times of reflection. (No one gets cell service in the warehouse.) You're grinning, but it really is life-changing for many of our young volunteers.

"I'm always encouraged to do more once I come home from working at Love Packages. I feel inspired to be more open about my relationship with God with people who I probably wouldn't share that with normally."
- Bridget Walls, Student
Short-Term Missions Trip at Love Packages: What It Looks Like
Hope Expeditions is a short-term missions organization doing great work for the kingdom. In addition to their overseas partners, they often put together a summer trip to our Illinois facility. This is their recap video from 2018.
"Each time I see a bible (in the warehouse), and I'm touching those things, I'm like, 'Wow. This is going to go to someone, and it's going to change their lives.'"
- Yaretsi Selvas, Missionary
Bring Your Missions Group to Love Packages!
We start scheduling groups at the beginning of each calendar year, on a first-come-first served basis. Please call us at 217-532-6701 or fill out the form below to let us know a little about your group and when you would like to come.
If you use the form, we will get in touch as soon as possible to let you know if your first or second choice of trip dates is available, or if we need to reschedule.
In the meantime, check out our article on how to prepare your group for your trip!