Do you have an afternoon, a few days, a week, or more to join us and invest in eternity? We couldn't do this great work without the 1000+ volunteers who come through our facilities each year.
If you have special skills that you want to offer, we will put them to use. You can indicate some of those on the form below. If not, we still need you!
We will train you to sort and pack literature, use the banding machines, break down boxes, stack pallets, and/or pack cargo containers when you get here. All you need is a love for the gospel and a heart to serve, and we will put you to good work.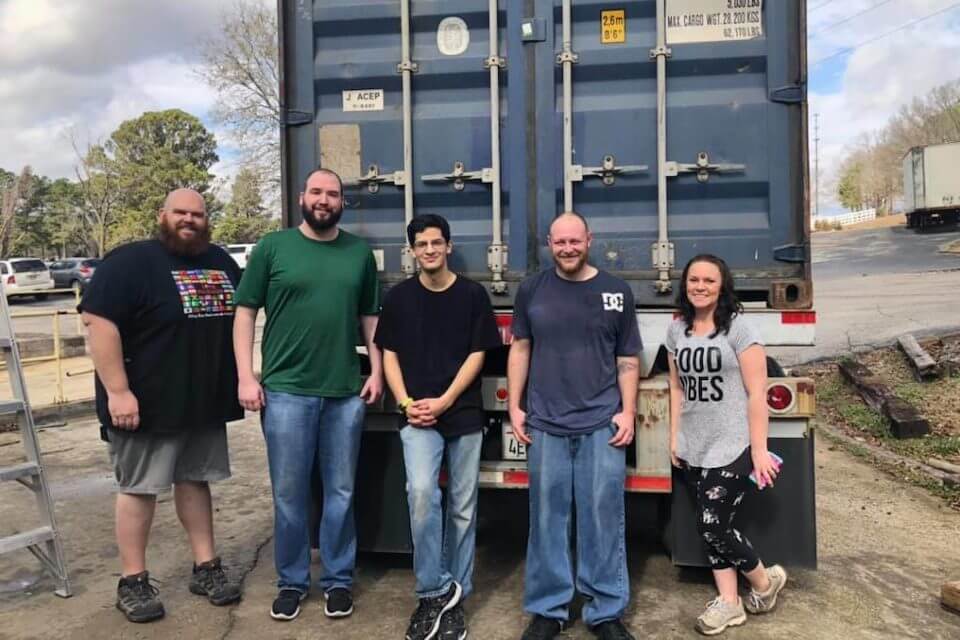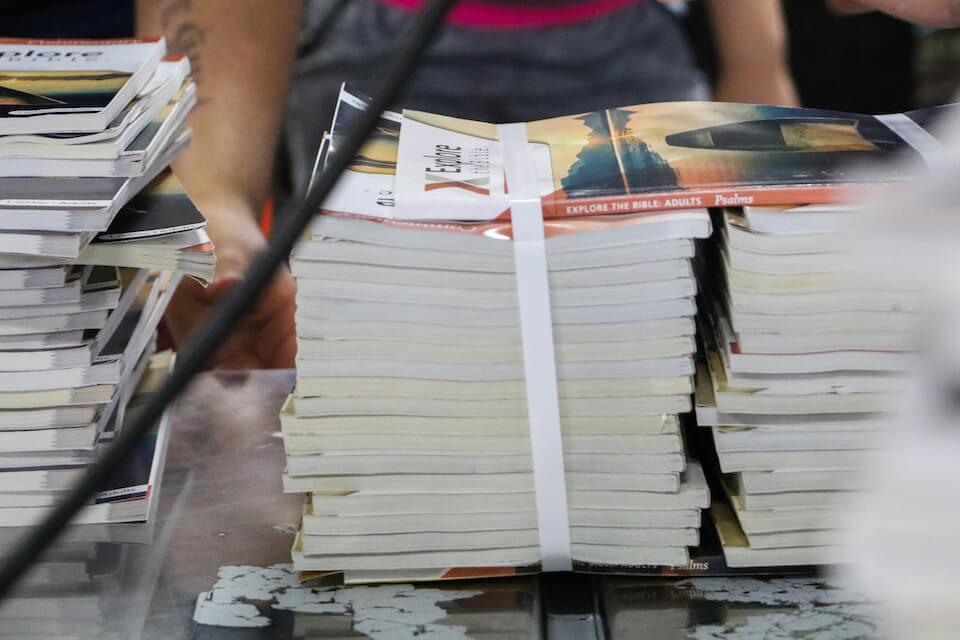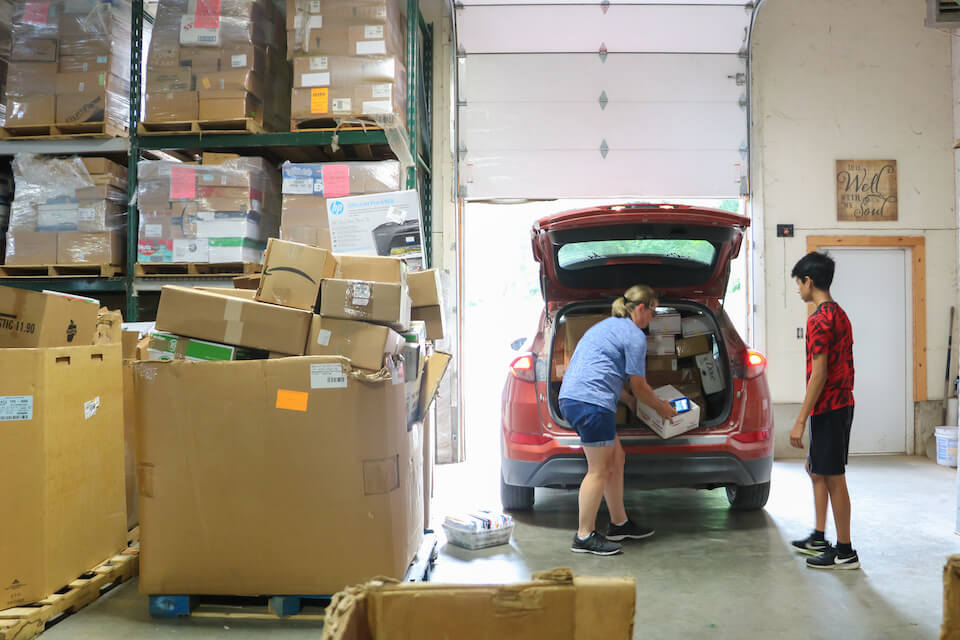 If you're interested in volunteering, please call or fill out the following form. This helps us schedule volunteers evenly throughout the year so we can best accommodate you and make the most of your time. Once you fill out the form, we will contact you as soon as possible to set up your visit.
Our hours of operation are 8:00 a.m to 4:30 p.m. CST, Monday through Friday. We can also schedule work teams of 10 or more on Saturdays.
Thinking about bringing a group for some short-term missions work? Check out our missions trip page for details!