Download a PDF of our recently mailed newsletters:
A Word from the Director
Greetings to you in the name of Jesus Christ.
The testimonies in this newsletter will confirm what we already knew, and that is that God is at work through the literature we collect and send. They will also confirm the overwhelming need for literature, and how God transforms lives by the Word of God. After all, He did promise that His Word would not return to Him void, but would accomplish that which He has purposed.
I hope you enjoy all the testimonies and rejoice with us in the salvation of many.
Well, another year is here, and more opportunities are before us. We at Love Packages have set a new goal for 2020. We have prayerfully set before our eyes the goal of sending 2,020 tons of literature in 2020.
This will be a 300 ton increase from the previous year. We already have the distribution in place, and people and ministries that are wanting and waiting for all this literature in 2020. We have already have 104 containers requested.
Will you join with us in believing God for this amount of material to be sent to the nations? This is a big work! It will take all of us praying, volunteering, giving, collecting, and getting others involved to accomplish this. When we get this done, 60 to 80 million additional people will have access to the Word of God in their hands and lives.
Will you ask the Lord what He wants you to do to help in this? Could you be a collection point, a prayer partner, a regular contributor, or could you volunteer at one of our warehouses? (There are more ideas and resources for how to get involved on a recent blog post.) Find out of the Lord has something for you to do!
I want to thank all of you who have been involved in times past, for all that you have done to get us to this place in history. The coming of the Lord is near—we must work quickly.
Yours for souls,
Steven J Schmidt
South Africa
"Take My yoke upon you, and learn of Me; for I am meek and lowly in heart: and ye shall find rest unto your souls." Matthew 11:29.
The Group Studies, especially for youth, are becoming more and more popular. The leaders appreciate the constructive and Bible-centered topics that can be followed throughout the year. Leaders and preachers in the poorer communities can now possess a Study Bible and theology materials which they cannot afford to purchase otherwise.
The Church in Africa is growing so rapidly that Operation World informs us that there are still 100 million church goers in Africa who do not yet have a Bible or even a New Testament. The needs are great. The opportunities are extraordinary.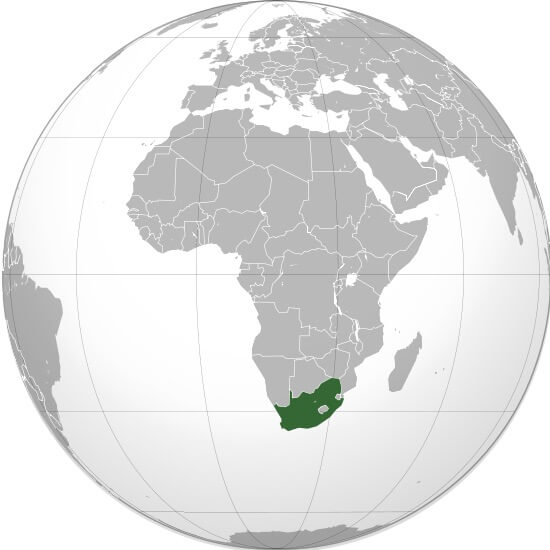 Zimbabwe
This was amazing—this church called Christ Assembly only had one Bible. The pastor and congregants fasted several times each week for four years. They survived with one Bible only, so it was a great day, a great day indeed, when they all got Bibles from Love Packages.
The report I got was that they had a service from 10 a.m. to 6 p.m. just reading the Word, each one taking turns reading. They could not believe they were actually holding their own, personal Bible. The pastor was in awe, awe, awe!
Uganda
We expect to launch out to schools with an annual children's discipleship curriculum so as to reach to the young generations with the gospel of our Lord Jesus Christ.
For your information, Uganda is one of the countries with the leading young generations in the world. It's amazing that more than 75% of Uganda's population are youth and more than 52% are children under the age of 16 years old!
Our vision for this cause is well stipulated in the book of Proverbs 22:6 that we, "Train up a child in the way he should go; and when he is old, he will not depart from it." The gospel is the answer for today's generation and the salvation of the nation.
For this cause the VBS materials and children's Sunday school materials are earnestly needed for this matter. We also expect to be training more than 1,000 pastors this year and equip them with leadership, discipleship, and evangelistic materials at the Annual Gospel Ministers Empowerment conference in the second week of May.
Kenya
Shalom sir. I hope this email finds you well. I have two testimonies for you.
Firstly, we have a mum in our church who has a teenage daughter who had developed deviant behavior and was never attending church. The mother has been trusting God for her transformation. Early this year the mother approached me to pray for her daughter who she claimed was undergoing depression and was also exhibiting suicidal traits. We prayed, then later brought her in for counseling. I also gave her one of the books that you sent, that talks about how to overcome depression. Am happy to report that she later gave her life to Christ and she now fellowships with us.
The second testimony is about one of the bicycles you sent to us early last year, which we sent to one of our Pastors in a remote, rural part of Siaya on the western side of Kenya. To this pastor, a bicycle is one of the most precious assets he currently owns. With the bicycle he is now able to reach out to his church members who are scattered in far-flung villages and he also reports that it is such a precious tool for evangelism.
We so much appreciate your help and support. May the Lord open more doors. God bless you.
Ghana
Ministry Pastors network and I began bombarding every corner of Accra Regions with the gospel literature we received from Love Packages. Last December, many of the cults and the occults were telephoning my personal cell phone threatening me of death if I do not stop helping the Churches with the millions of pieces of gospel literature I am receiving from Love Packages.
I don't know where they got my number, the happiest news is that I as the president of Ministry Pastors Network am still alive under the mighty arms of the Almighty God.
Last week Thursday, I received a call again from one of their leaders who is demanding some gospel materials too. Wow, what is happening? Is God about to change this notorious leader and his entire satanic church? We are more careful but still praying. We need your prayers too.
.
South Africa
A team ministered to a Christian lady called [redacted], at Victoria Hospital. She was offered a Daily Bible Reading booklet called Beside the Still Waters. Unfortunately, she was not able to read it as the large printing on the cover was blurry.
She explained that she was mugged on the way to the hospital and was robbed of her glasses and other valuables. One team member immediately prayed a short prayer for her eyesight, and as the same Beside the Still Waters booklet was held up to her afterwards, to her amazement, she could now read the cover clearly. Upon opening the book, she could read the content, which had a much smaller print.
She was stunned at what the Lord did for her. How awesome is the God we serve?
.
We typically mail out at least 10 newsletters per year. If you would like to subscribe, please call 217-532-6701 or contact us online.  If you would prefer an emailed copy of the newsletter, please call 256-355-3004 so we can get you added to the list.
You can also read our collection of testimonies online.