Love Packages ministry business cards are available to help you spread the word and share the ministry with your communities!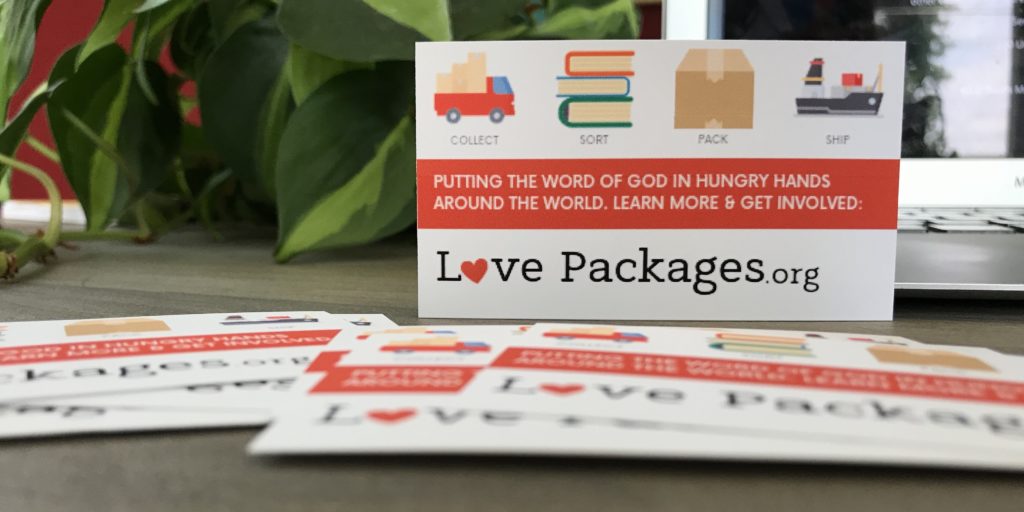 There are so many ways to use them:
Keep a few in your wallet to give someone when they ask why you're buying ALL the bibles off the resale store shelf.
Pin a couple on the bulletin board at your local cafe/small business/community center.
Ask if you can leave a small stack on the counter at a Christian book store.
Keep a pile at your church's information center or by your Love Packages donation box.
Tuck a few in bibles and Christian books at the store.
You can download a PDF to print (see instructions and details below for help) or order a box of 100 professionally printed cards. Note that the professional cards have some extra text on the back, about Love Packages.
Tips for Using the Love Packages Cards
Snap a quick picture when you post or leave one somewhere and use the hashtag #lovepackagescards on Facebook or Instagram so we can see all the creative ways you're using them!
If you are a local collector, or if your church is a local drop-off location, note the appropriate contact info on the back of the cards before you leave them.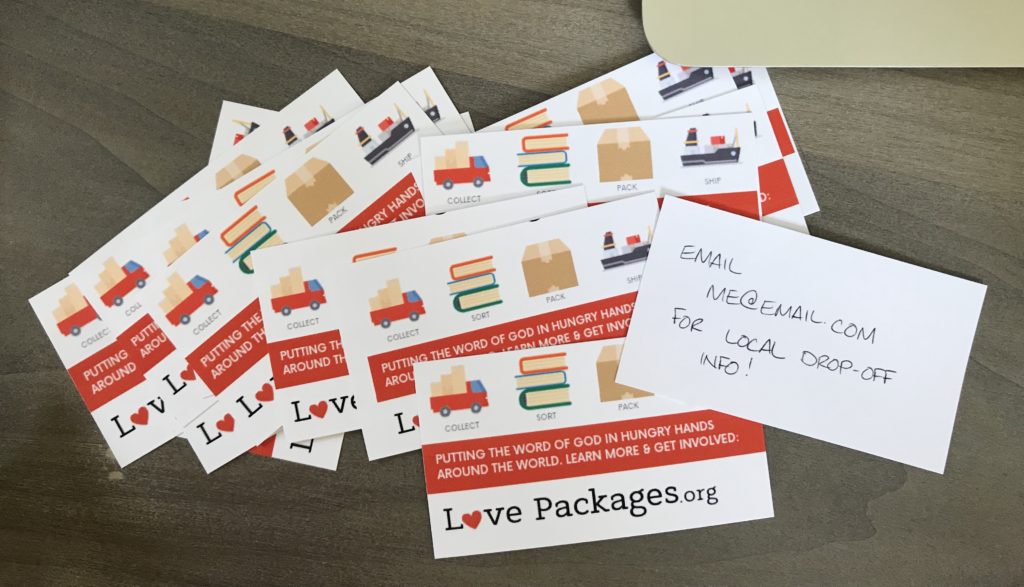 How to Print the Cards
The PDF file has 10 cards per page. You can print them at home, or take the file to your local office supply store and have them printed there.
The PDF is designed to print on Avery 8871 business cards.
Download the PDF here.
Load your printable business cards into your printer. There is a front side, labelled on the margin of the sheet.
Make sure your print settings are set to print at 100% the size. Lots of printer dialogues like to shrink the PDF just a bit to make sure the edges don't get cut off. That's not a problem, here, because there are very wide margins. If the PDF prints at less than 100%, however, the images won't line up with the pre-cut cuts on the Avery sheets.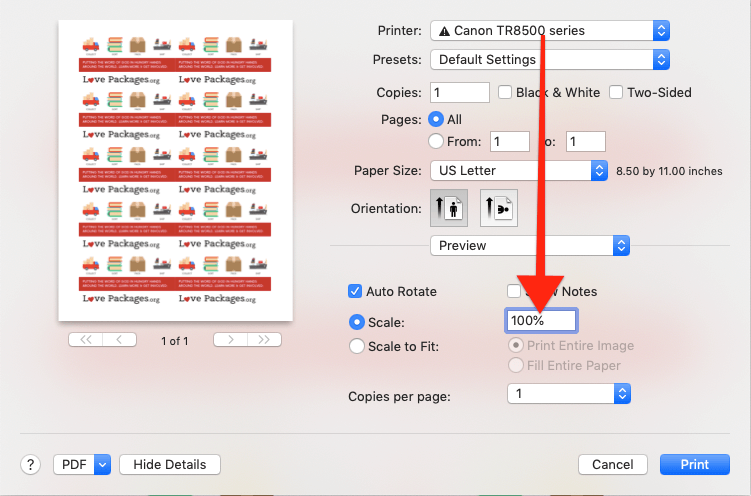 Then, just click "Print" and snap out your cards!
How to Order a Box of Cards
If you would rather just have a box of cards delivered to your door, you can do that here.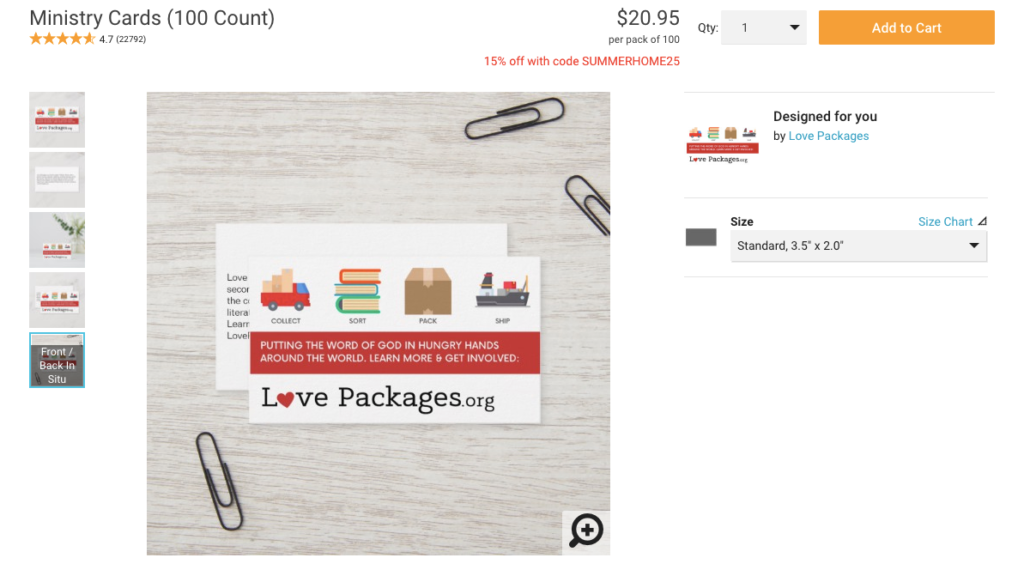 These cards are exactly the same on the front, but have a short paragraph about Love Packages on the back.
We hope the cards are helpful to you. Remember to use the hashtag #lovepackagescards to post pictures so we can all share ideas and see how you are using them!