My name is Jason Jenkins and I am originally from Bloomington/Normal, IL.   I am married to my lovely bride, Chrissy and we have 3 wonderful daughters Grace (2013), Selah (2015) and Bethany (2017).  In November of 2004, God revealed Himself to me and rescued me.  I lived a reprobate life:  It was when God revealed how lost I truly was, that He heard my cry.  After He captivated my heart, I began to want to know Him more.  Intimately wanting to know this Awesome God!  My life began to change in a dramatic way and the things I once pursued, became sickening to me.  And the things I once despised became wonderful to me.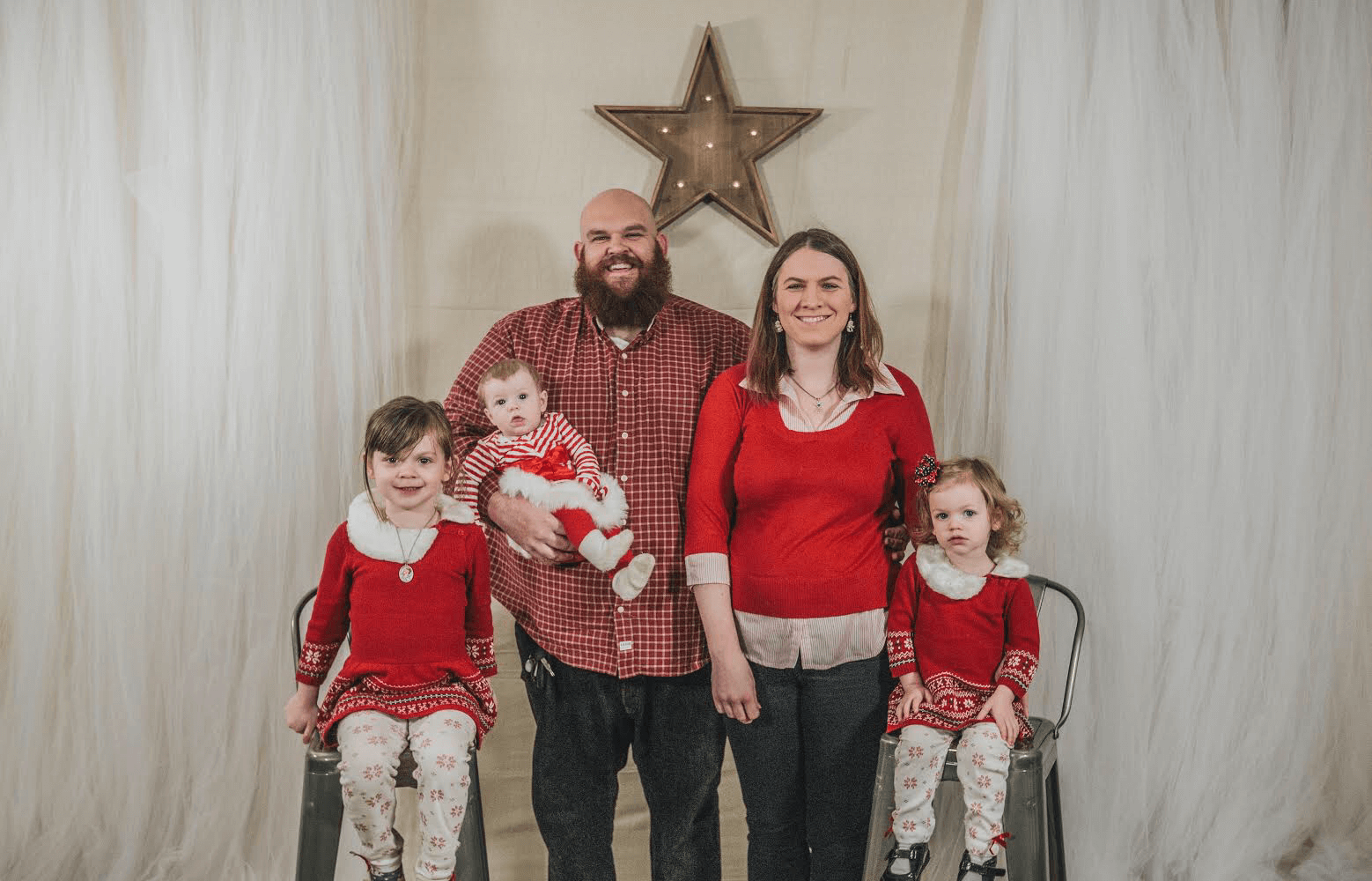 While working at a really great job,  I began asking God what is it He wanted me to do with my life?  One day while at church, I noticed in the bulletin an invitation to come volunteer at Love Packages.  I accepted the invitation and came to volunteer in 2005.  I was literally overwhelmed with what took place there.  Everything was given away for free!  Millions of pounds of Bibles and other literature to the nations.  WOW.  I jumped at the opportunity to come and volunteer again and again until one day God spoke to my heart.  God was leading me to move to Love Packages.  As crazy at it sounds, that is exactly what I did.
So on June 1st, 2006, I moved there to live in an apartment at the ministry.  God has blessed this time here immensely.  For the first 7 years I was a full time volunteer/intern.  Steve Schmidt discipled me and has been my mentor and great friend.  On May 28, 2012 I was officially hired on staff and am very grateful for the opportunity to serve Jesus Christ daily as my "job".  On September 1, 2016, my family and I were sent to Alabama to manage the new branch of Love Packages there.  From the bottom of my heart, I want to thank all of you who have been a part of this ministry.  Eternity will tell of all that's been accomplished for the Worthy Messiah, Jesus Christ.