News
April was about as crazy as the weather. God is on the move, y'all.
Shipments in April
We kicked off April with a shipment from Alabama to Thailand on April 1: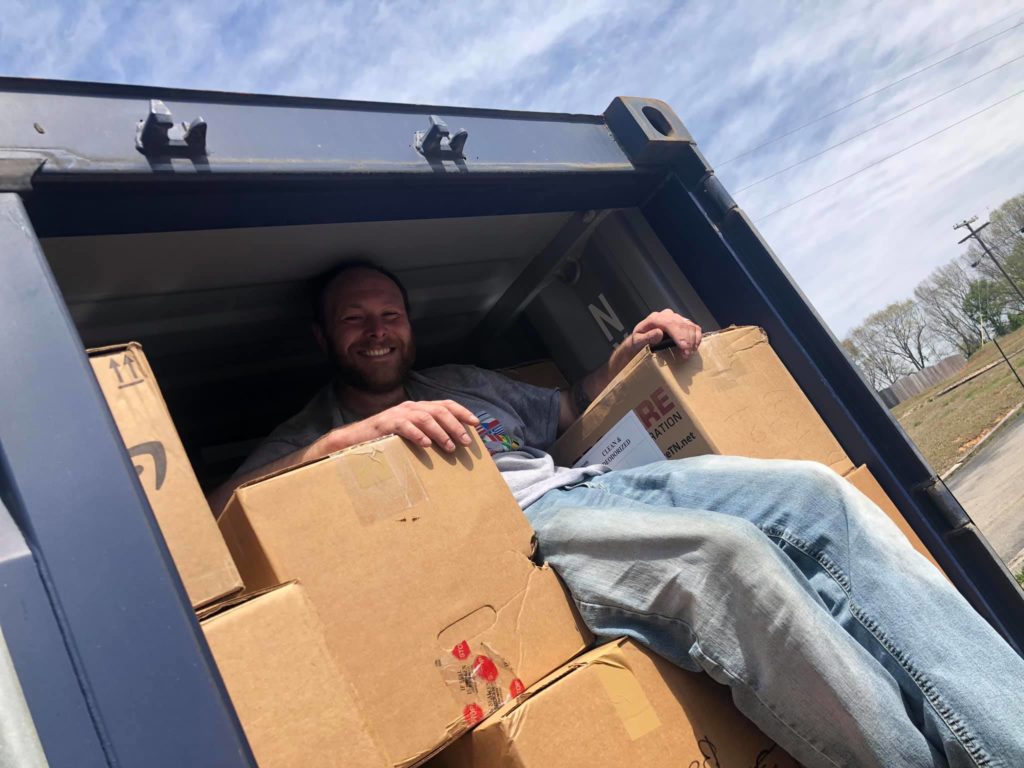 (Don't worry, we always double-check the containers to make sure our volunteers get out before we lock them up.)
And a couple weeks later Alabama shipped to India as well: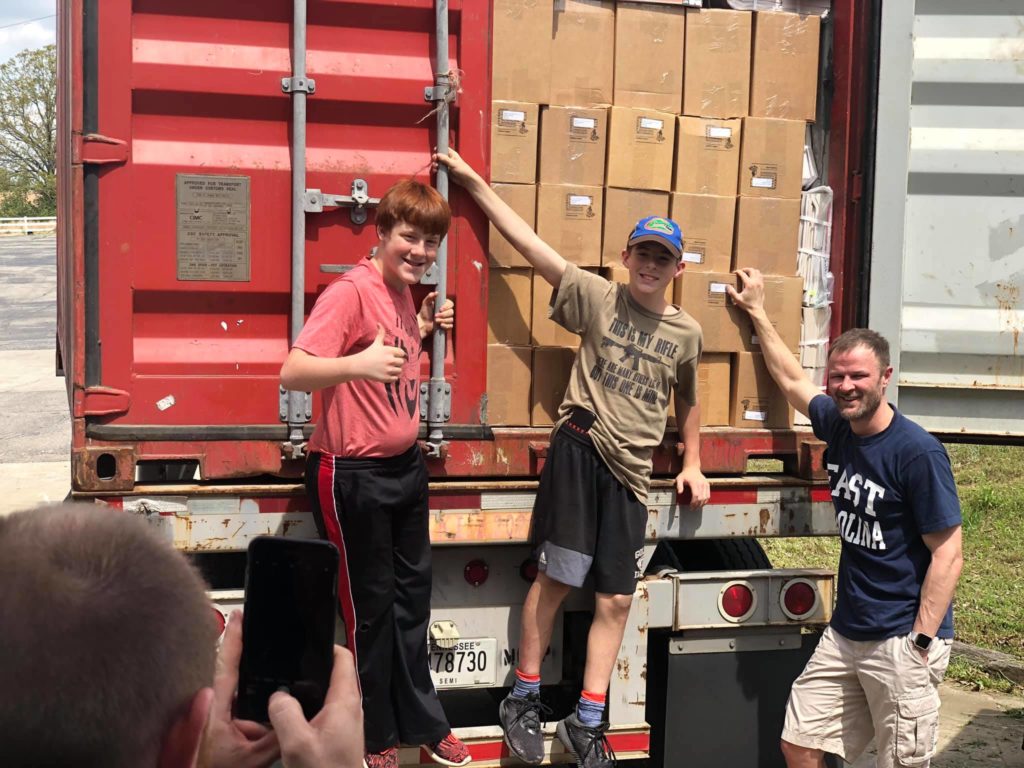 Butler is still shipping about one container a week too, of course … we just don't get pictures taken as often. Once you've seen a million containers stuffed to the gills with bibles and other gospel literature, you've seen 'em all. 😉
Love Packages in the News
We're super grateful for every writer or journalist who shares our ministry in their papers, magazines, and blogs. Last month, the Journal Gazette & Times-Courier shared a short piece on our new partnership with Holy Hands Puppet & Drama Ministries.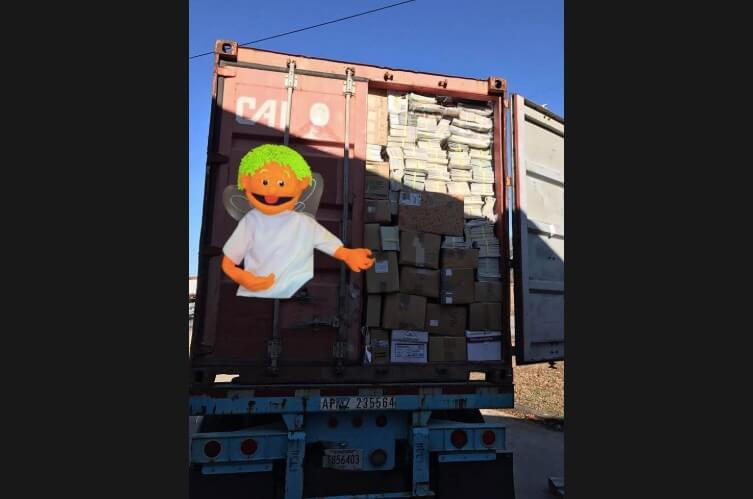 "Our puppet and drama team goes to several churches every year and now we ask that the church put out a box or two and ask their congregation to bring in Bibles they don't use, outdated Sunday School materials, reference books like dictionaries, concordances and commentaries, and devotionals before we give our performance. Once we perform, we pick up the boxes and take them to the Butler facility of Love Packages. We've already taken two vans full of material and are excited to take many more." — Kathy Ford, Holy Hands Ministries
We're excited about this new partnership, and grateful to the people at Holy Hands for taking the extra step to be intentional and creative about getting materials to our brothers and sisters overseas!
If you're a journalist interested in sharing about Love Packages, we'd love to work with you. Call us at 217-532-6701. If you're a Christian blogger or web publisher, we're happy to get you info you need or even provide a guest post for your site. Contact us online.
Bible Drives and More Partners!
The Lindsay Lane Christian Academy in Athens wrapped up a bible drive at the end of April. We are excited to see what the students were able to pull together: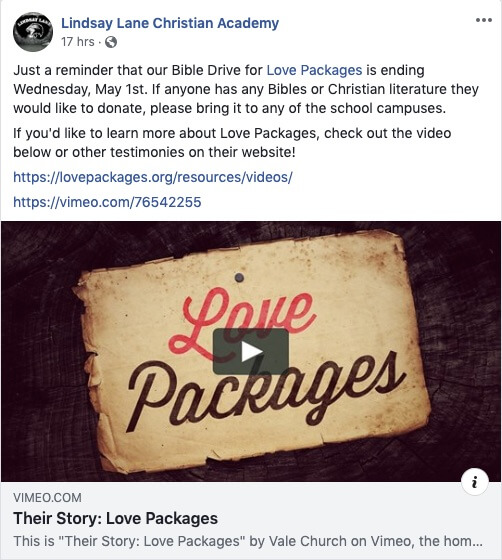 (Remember, if you're interested in organizing a bible drive at your local church or school, you can download loads of resources—from bulletin inserts to Instagram posts—for free.)
A group of students from Heartland Christian College in Newark, Missouri, spent some time in Butler last month, sorting, packing, and shipping material: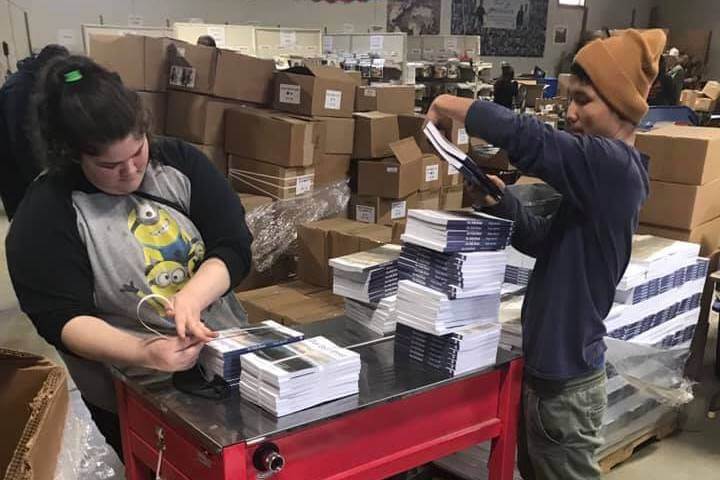 Photo cred: Heartland Christian College
Please join us in praying for those students who participated in both of these efforts: that God would use the experience to continue to draw a young generation close to Him and to the Church around the world.
Butler also welcomed a visit from Pastor Triplett and a small team from a new church partner: Rushville Church of Christ.
Up Next
More sorting, packing, and shipping! As we roll into warmer weather, the pace of our volunteer visits picks up. We appreciate your prayers for the work and the funds that get the work across oceans and through borders. Please continue to pray for our distributors, and for every soul that sets eyes on these materials.
If you're interested in doing more, learn about the three other ways you can get involved.
Yours for souls,