News
Love Packages 2020 Calendars
We have calendars!
Maybe we're a little old fashioned, but there's something about hanging a real calendar on the office wall or the side of the refrigerator that just helps keep us focused and organized. Sometimes you need the whole month at a glance.
And now that wall calendar can do more.
.
It can remind you to pray for the Church overseas.
It can remind you to pray for us.
It can encourage you in the power of God's word and the magnificent scope of his great mercy.
.
Because each month features a picture of our work—YOUR work, if you partner with us in any way—and a testimony of how God is using it all over the world.
.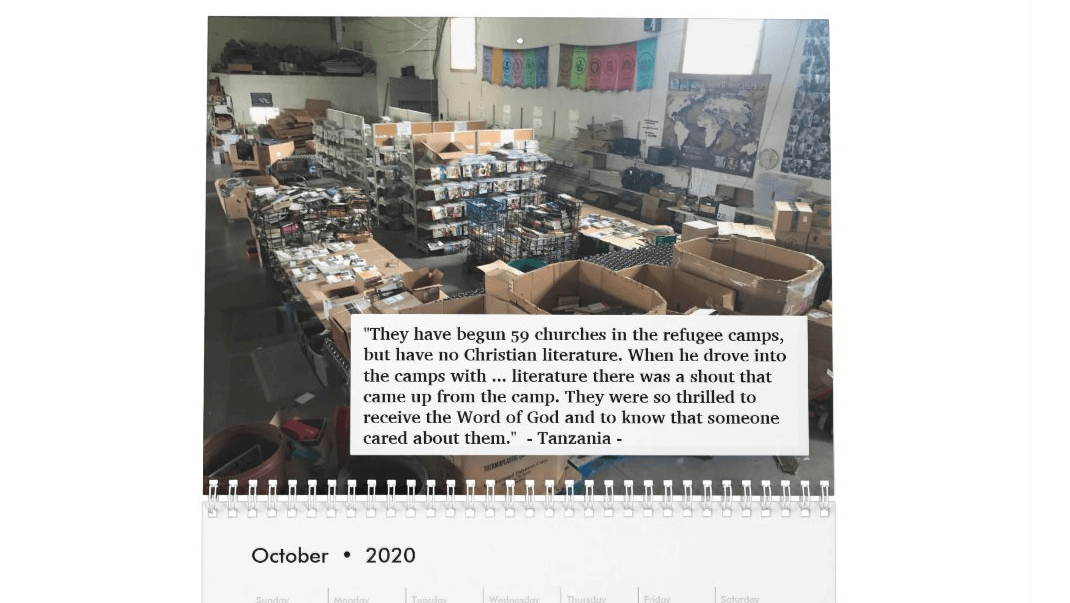 .
A Few Notes
We're using a third party to print and ship them as you order, so there's no deadline and no minimum order. That means they'll be available for the foreseeable future. It also means we don't have any control over printing and shipping, but the printing company can help with anything you need in that regard.
MOST IMPORTANTLY, please note that there are options when you order:
.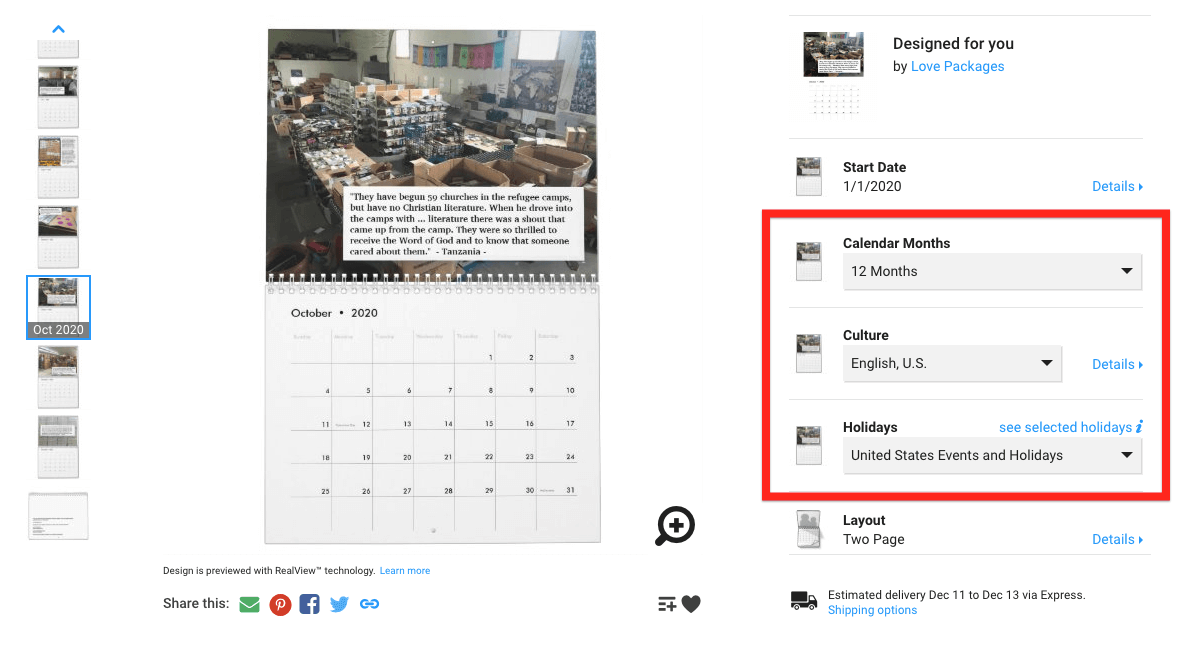 .
You can choose which holidays, etc., you would like printed on the calendar. The first option lets you choose how many months you want in your calendar—up to 24. We only set up 12 months with pictures and testimonies, though, so if you choose more than 12 months you will get blank pages after December 2020. We recommend ordering a standard 12-month calendar in order to get all the pictures and testimonies.
.
.
Your Pictures in 2021?!
We asked a few friends to help with pictures this year, but next year we hope to have a little bit of a photo contest for the 2021 calendar. So whether you're collecting at home or coming to volunteer in a warehouse—take some good pictures and hold on to them!
Then, keep an eye out next autumn for an announcement that photo submissions are open. Maybe you or your photo will be on next year's calendar!