News
October at Love Packages!
We are closing in on the end of 2019! Can you believe it?!
But we're coming into one of the best seasons of the year, when thanksgiving is on people's lips and giving becomes at least a little more normal. Bustling around a warehouse is a great way to stay warm as temperatures start to drop, and you are welcome to come to either of ours! 😉
Here's a look at what happened in October, in case you missed any of it!
New Resources
Steve preached and shared testimonies at church in Hillsboro, and we have the audio and transcripts on the site for you. We also have CDs that we would love to send out for free, if online audio isn't your thing. Call or email and we'll get one in the mail to you.
Steve shares a new testimony from a distributor in Nigeria, and his own testimony of healing, before preaching a great message about how all things work together for good. We really think it will encourage you!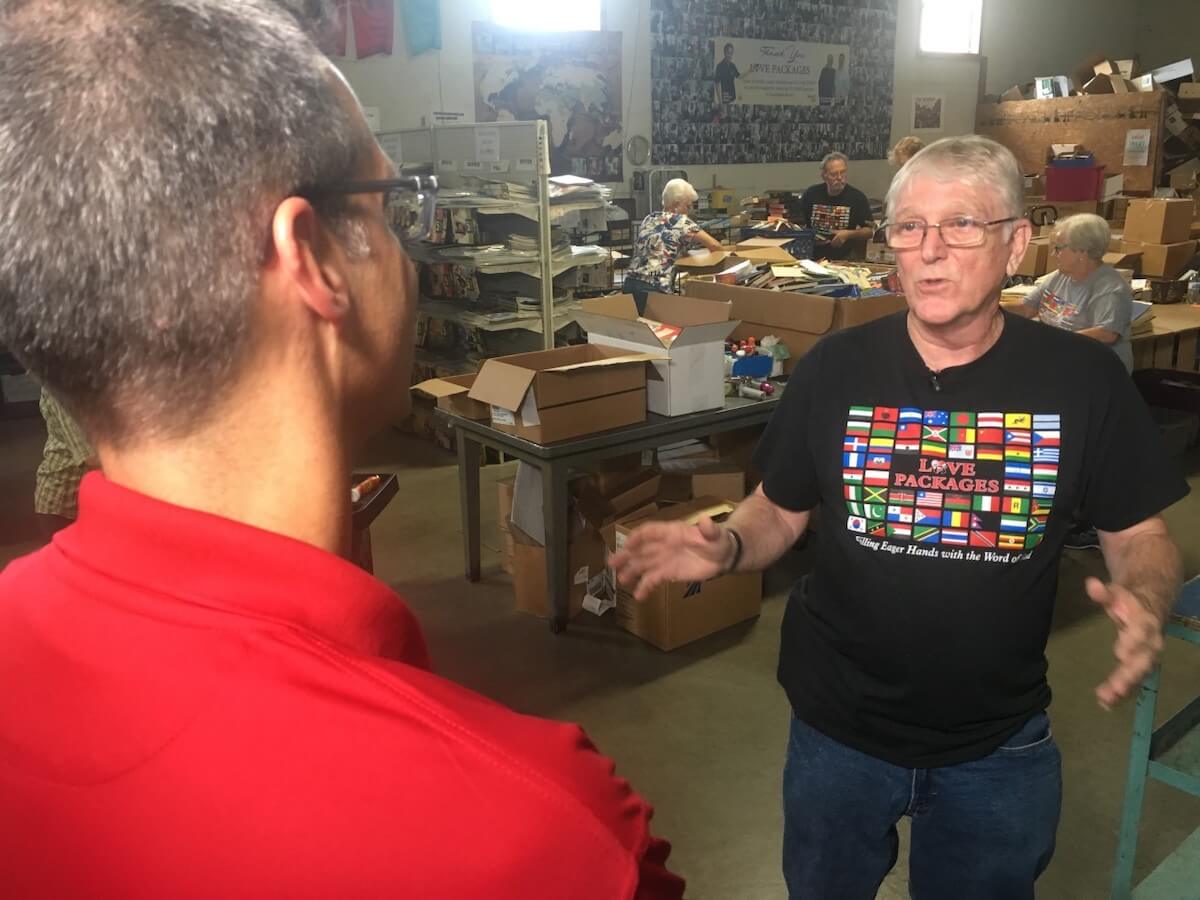 We were also grateful for an opportunity to share the ministry of Love Packages on Fox 2's "The Thread." The Saint Louis-based news channel visited our Butler location and ran a short segment. You can watch it here.
October Warehouse Volunteers
So many beautiful people came by to help sort, pack, and ship the gospel in October!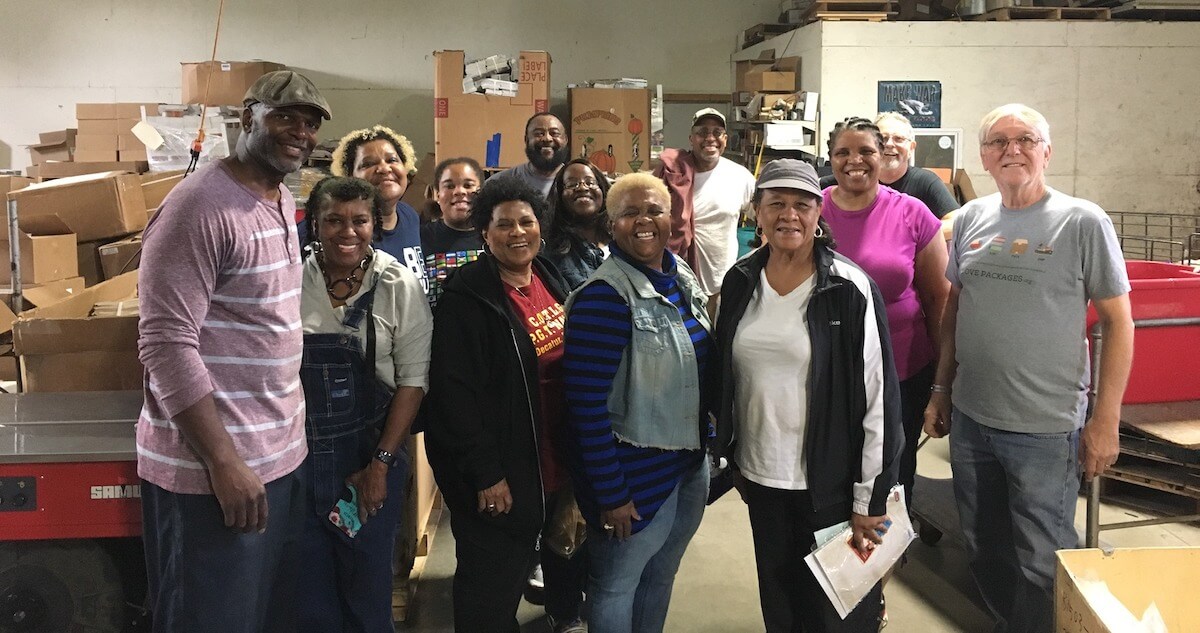 Shoutouts to the The Church of the Living God Temple 1 and Summit Crossing!
If you come out to work at either of our locations, please remember to tag us on your Facebook pics so we can find and share them!
October Shipments
Because of your prayers and support, and the Lord's grace, we sent 20 tons of the gospel to Mombasa, Tanzania, South Africa, the Philippines, Zimbabwe, Ghana (twice), and Nigeria.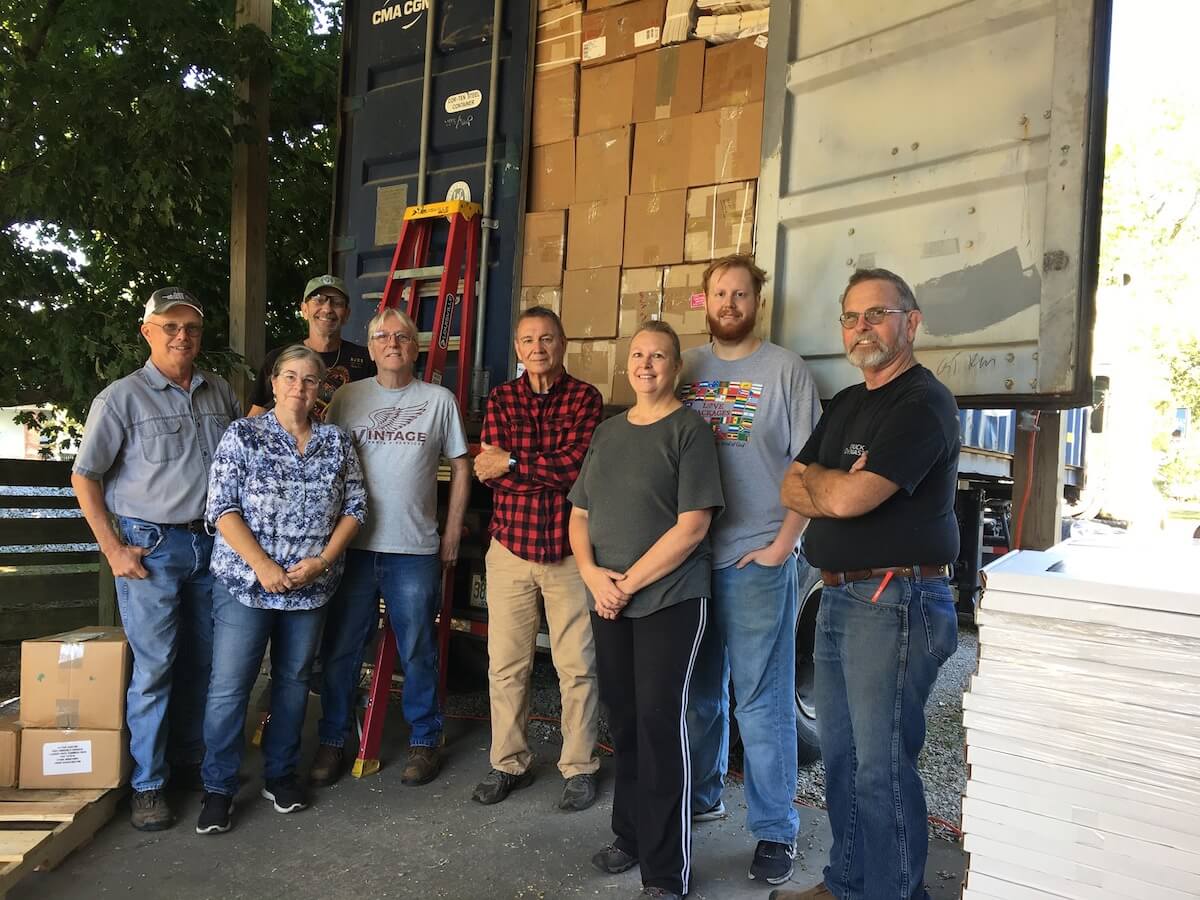 Container headed to Mombasa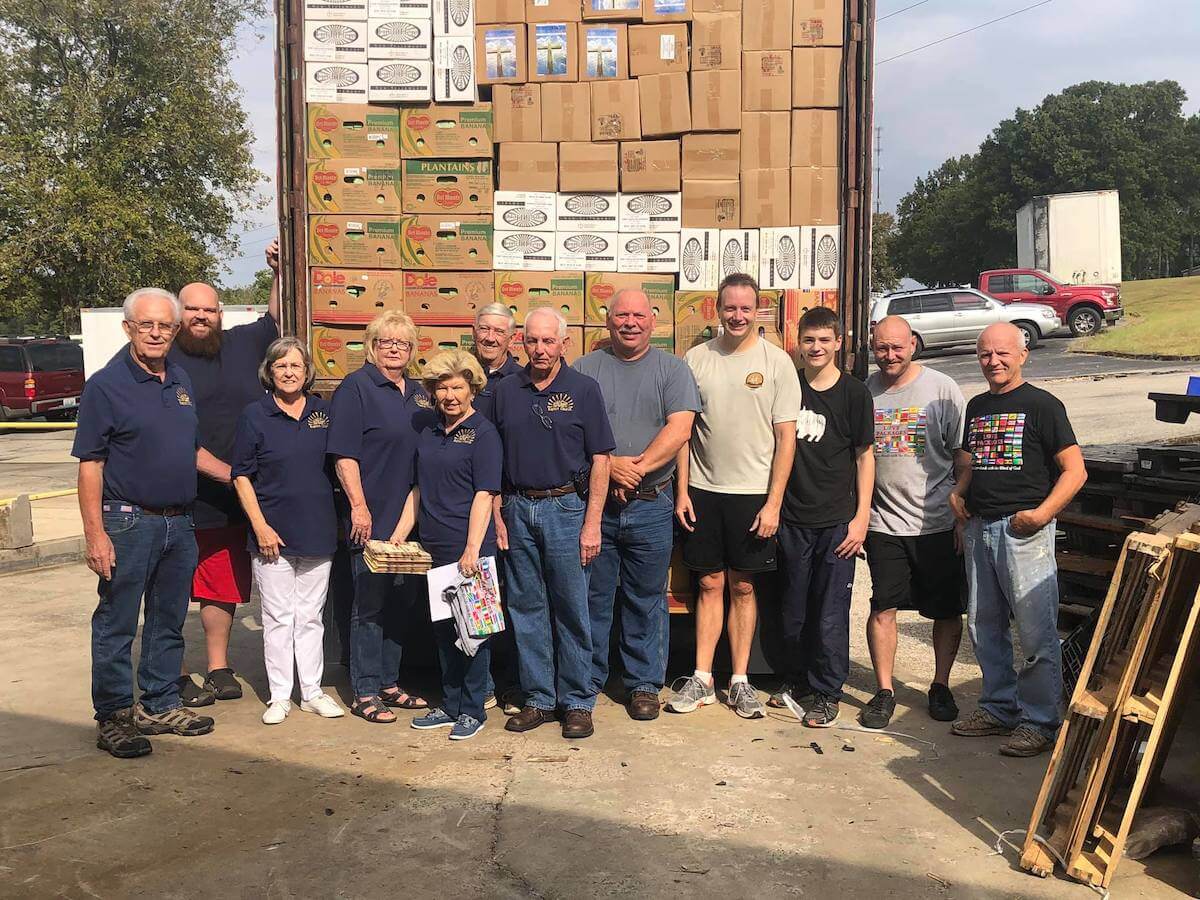 Container headed to Tanzania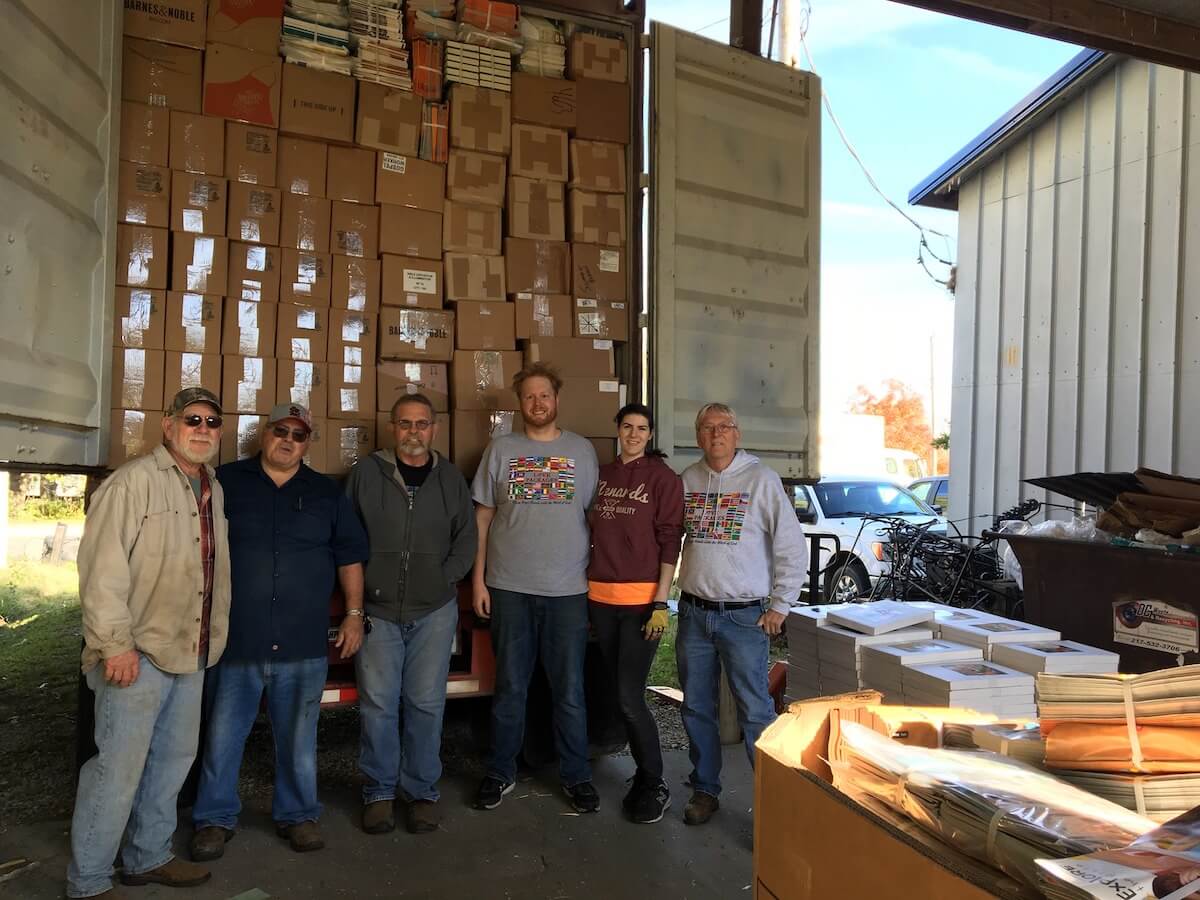 Container headed to South Africa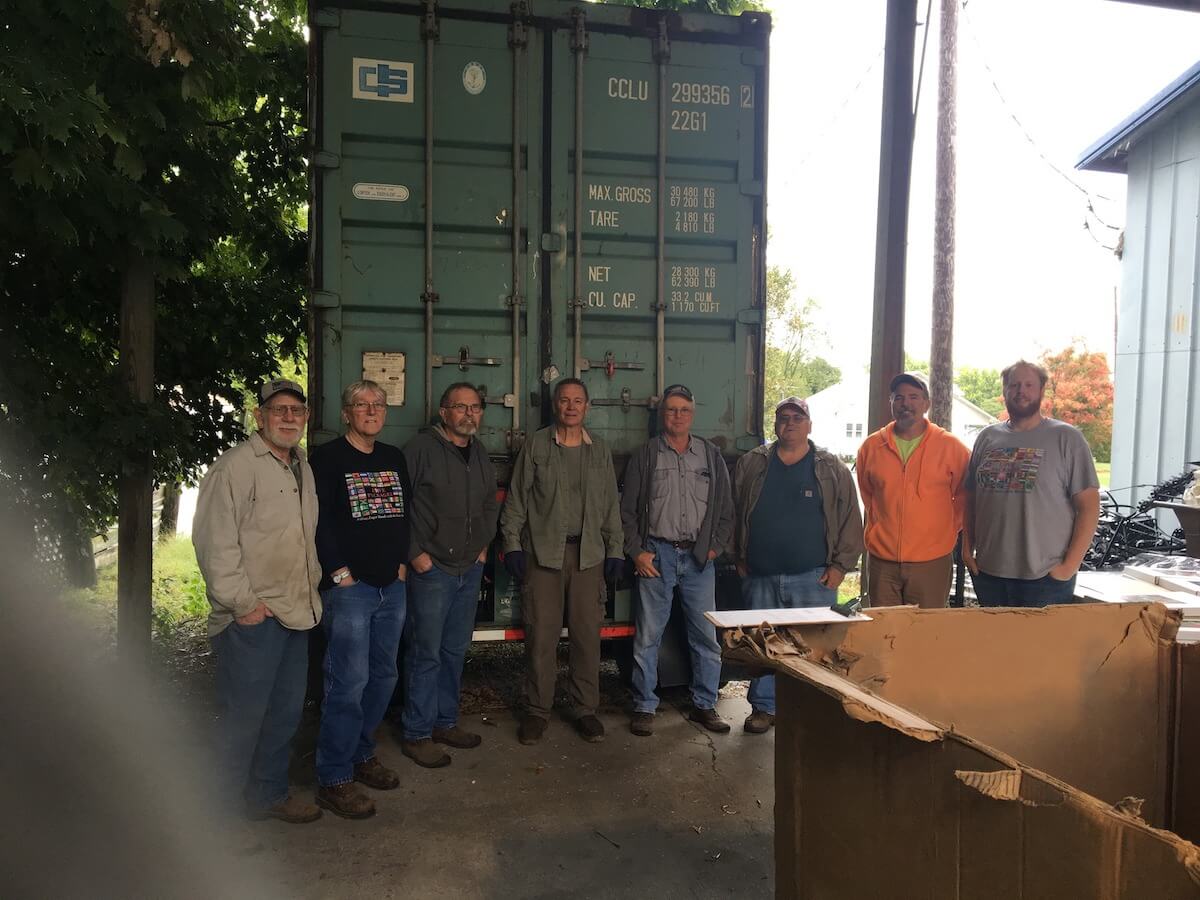 Container headed to the Philippeans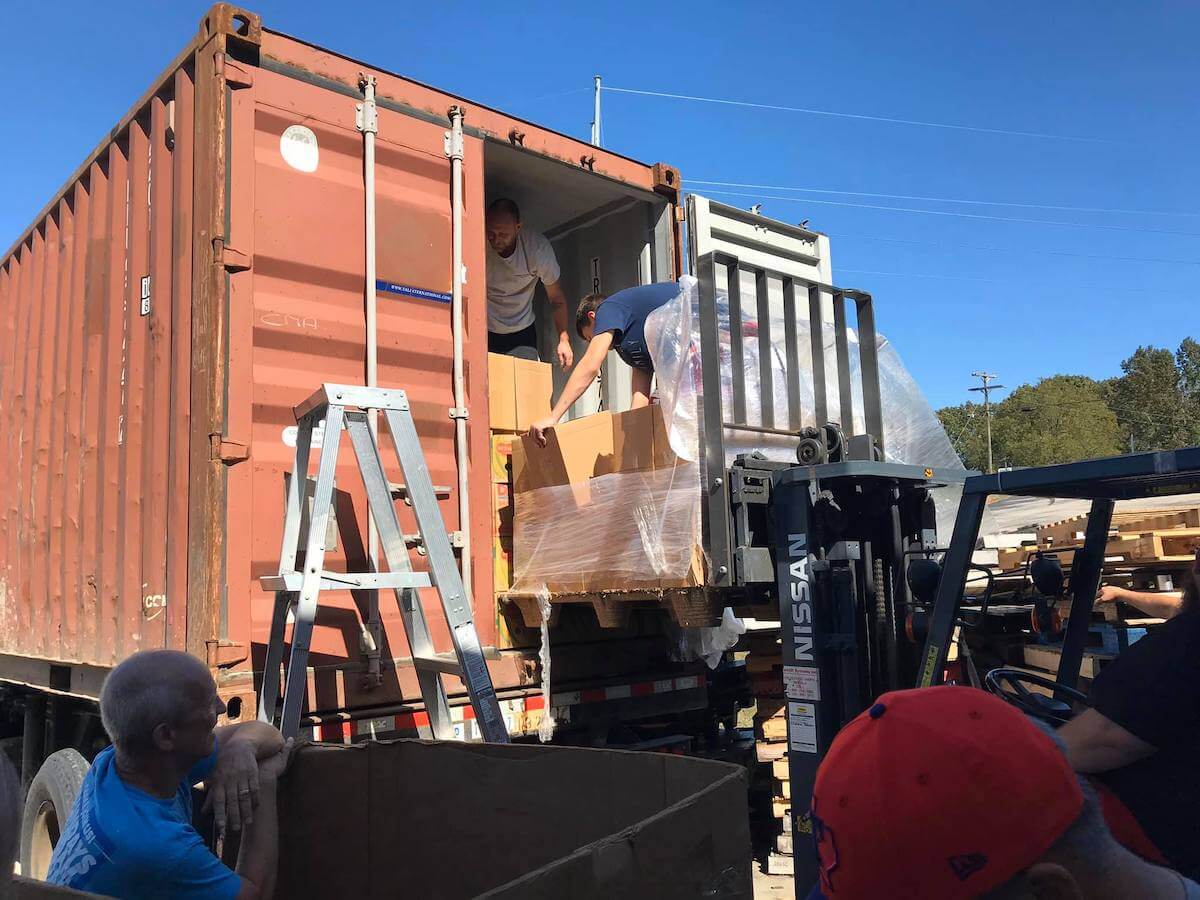 Container headed to Zimbabwe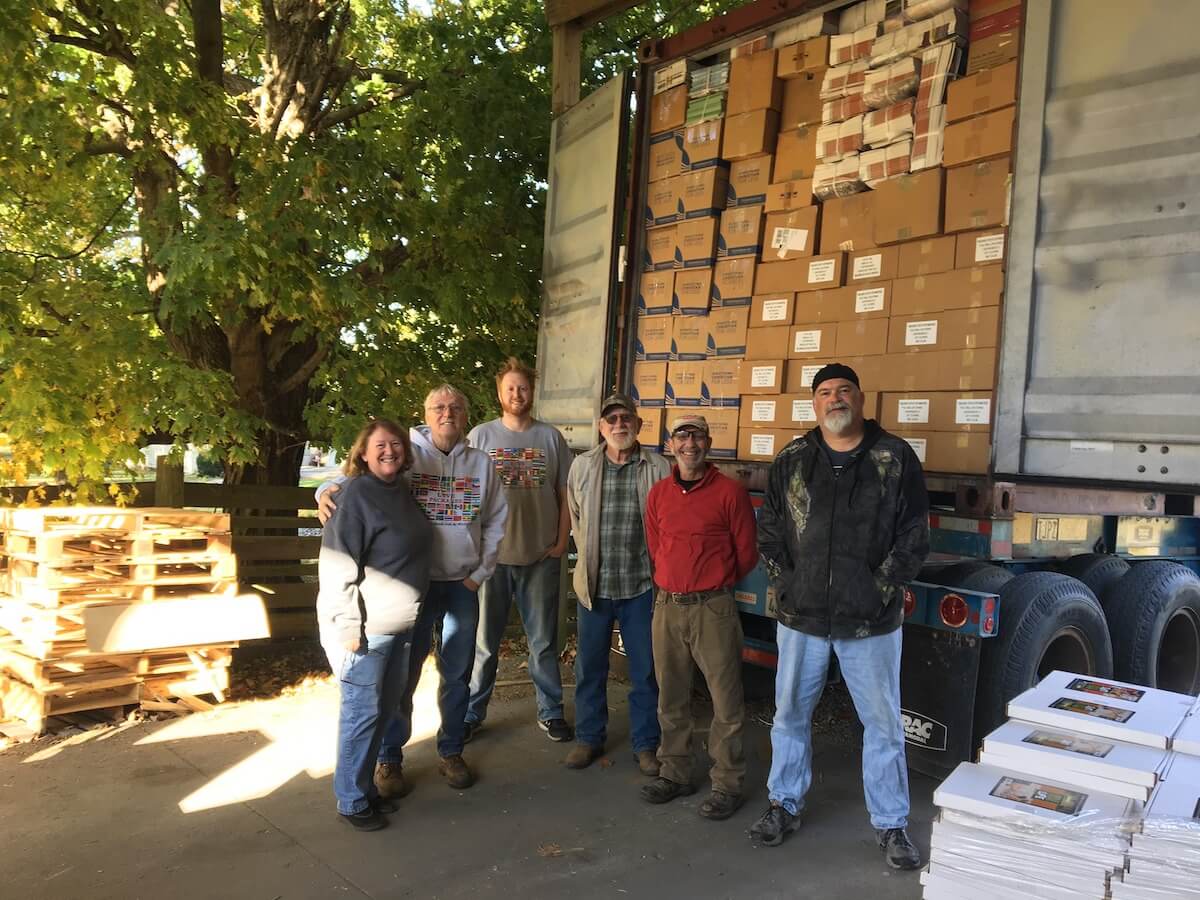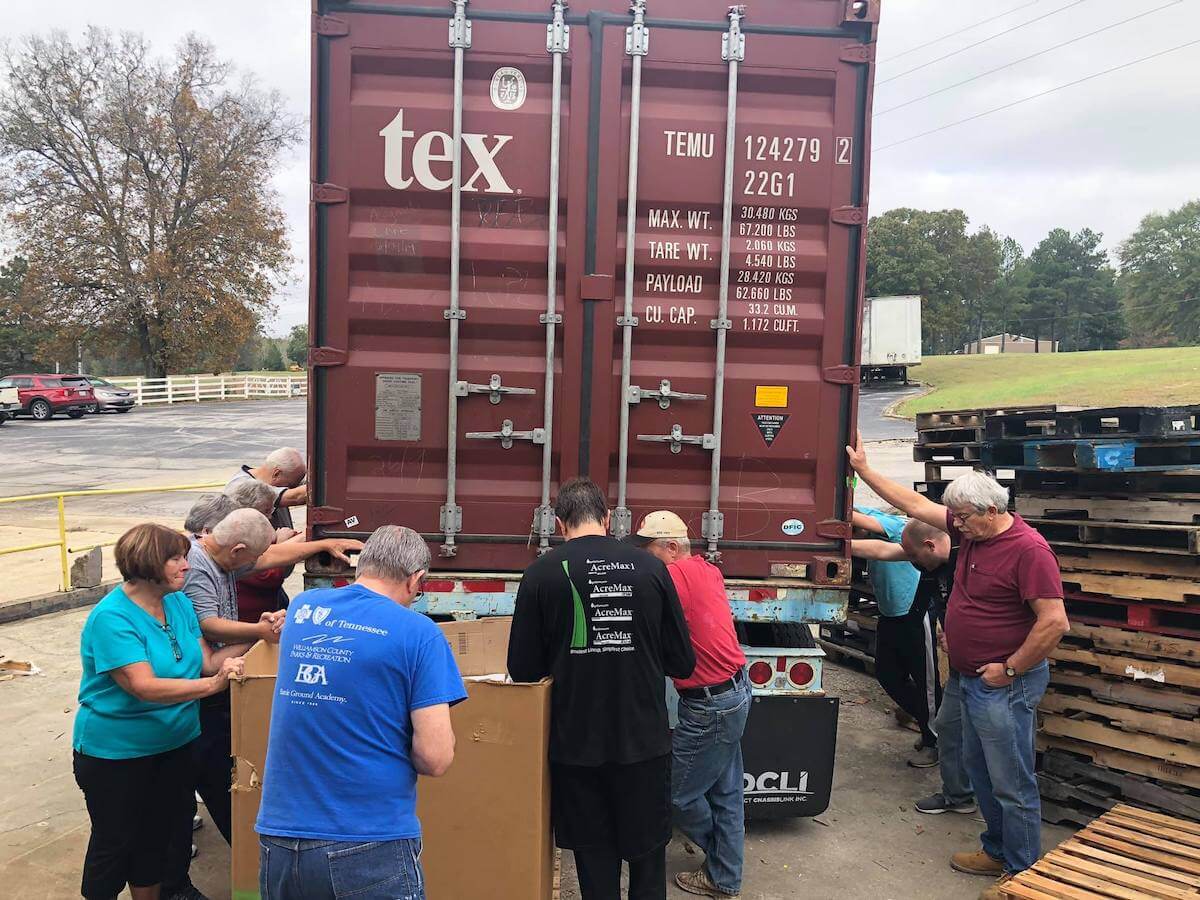 Containers headed to Ghana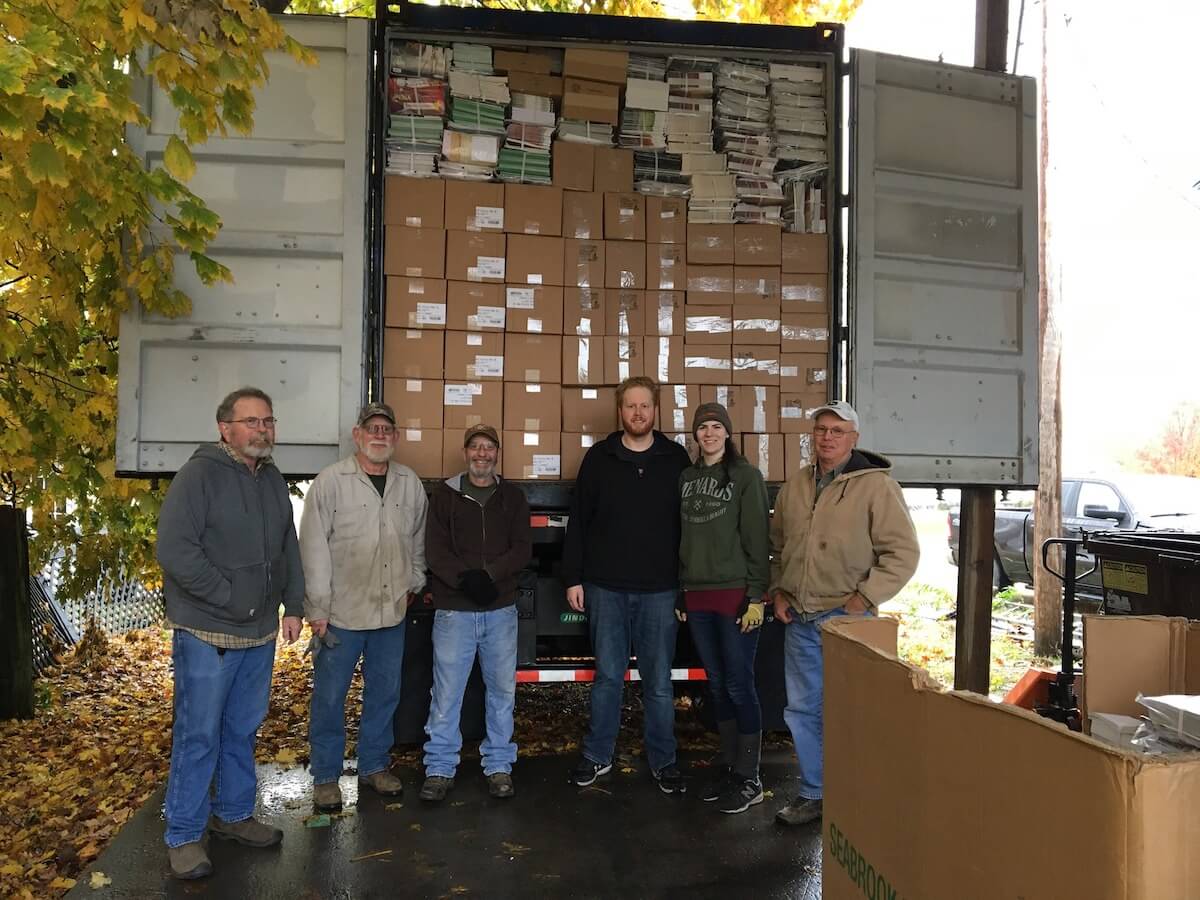 Container headed to Nigeria
Seeing all these photos lined up is always so encouraging. While it is a lot of gospel literature, though, our distributors are always asking for more! Almost every testimony we get goes something like, "Thank you so much … please send more."
The need is great!
Collectors and Volunteers Across the Country
We see you!
Last time, we shared the newspaper ad that Hills Crossing Baptist Church took out in order to get the word out about their annual bible collection. Last year, they collected 10,000 pounds of donated bibles and Christian literature. This year, they collected 13,000 pounds!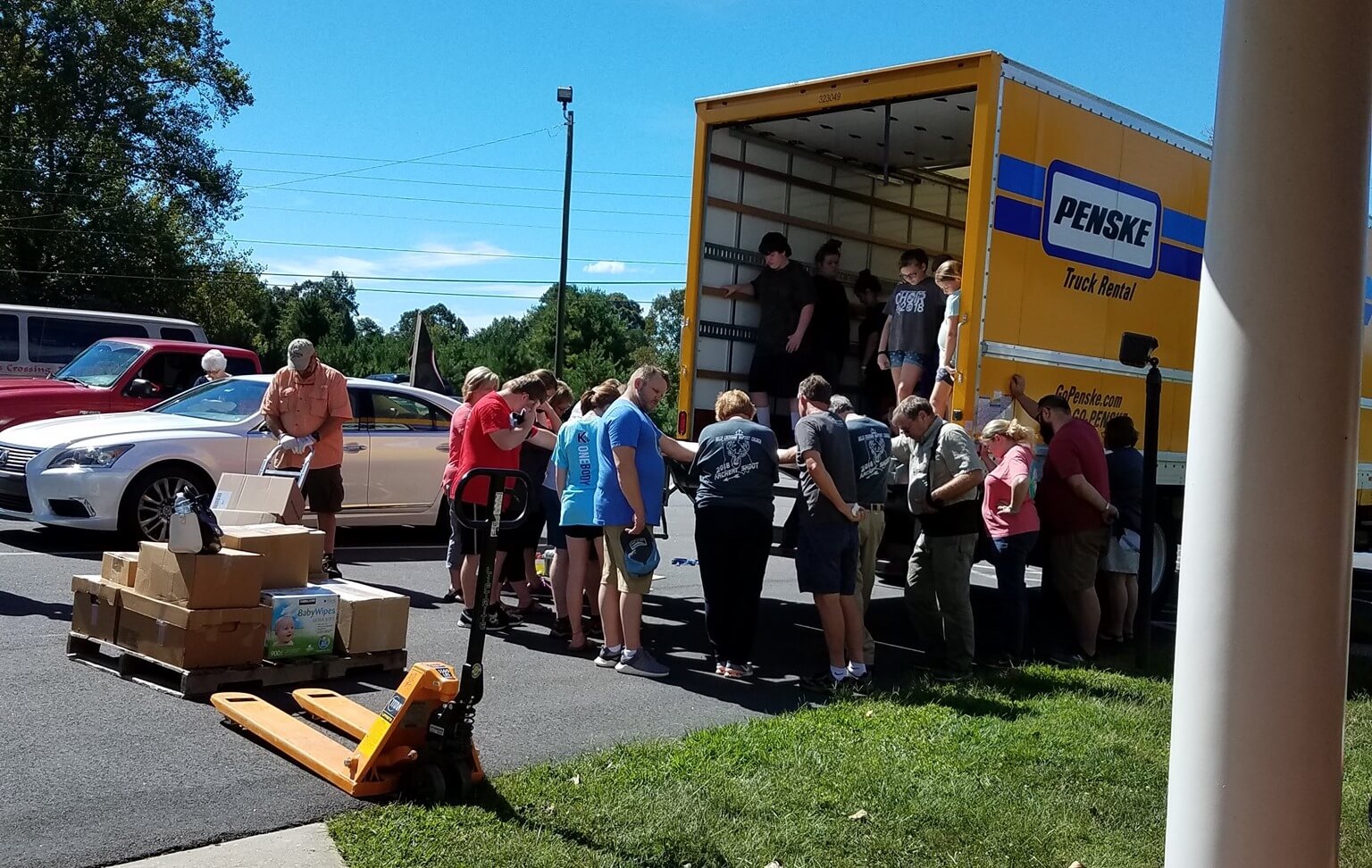 And another big "thank you!" to the team that helped out at the Alabama Missions Conference: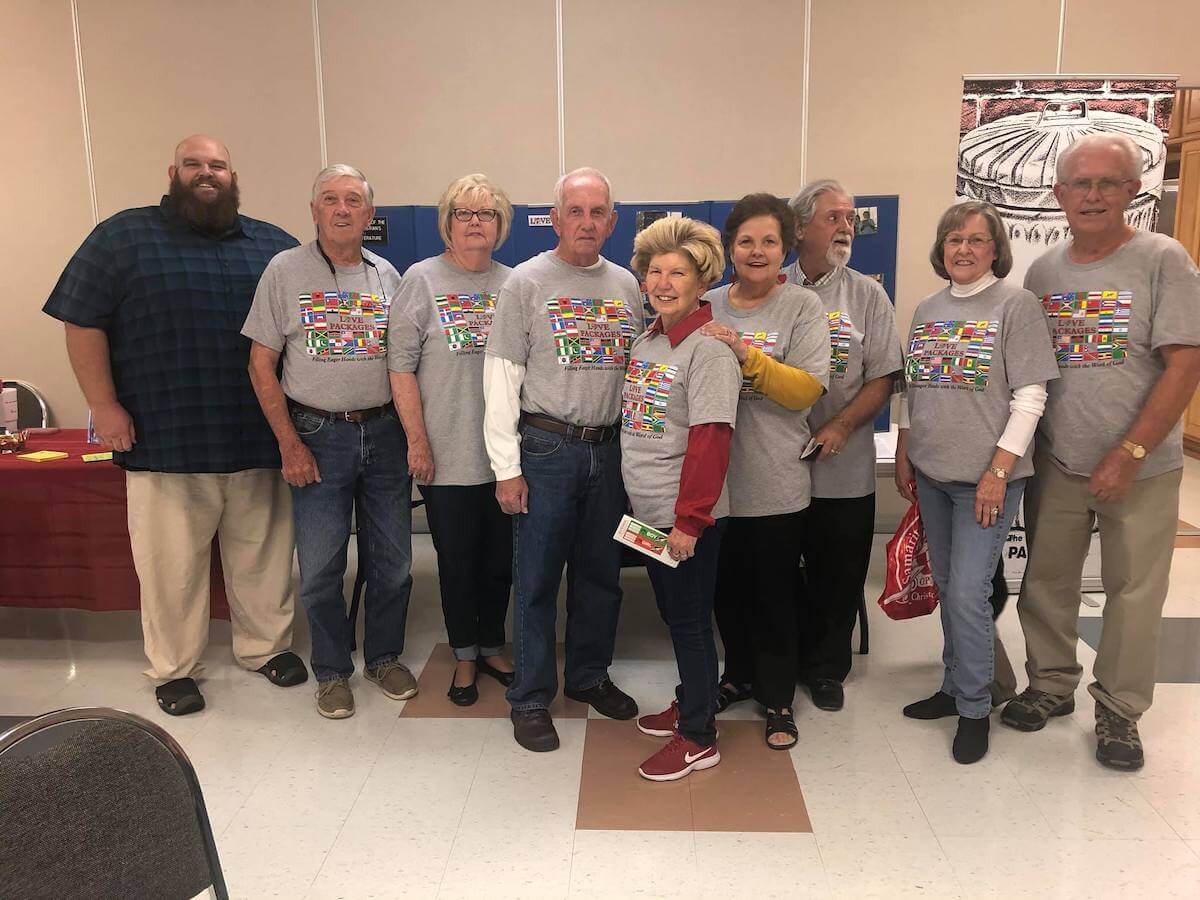 Aaand these amazing servants from Holly Brook Baptist in Hawkins, Texas, who drove 565 miles to serve at our Alabama warehouse: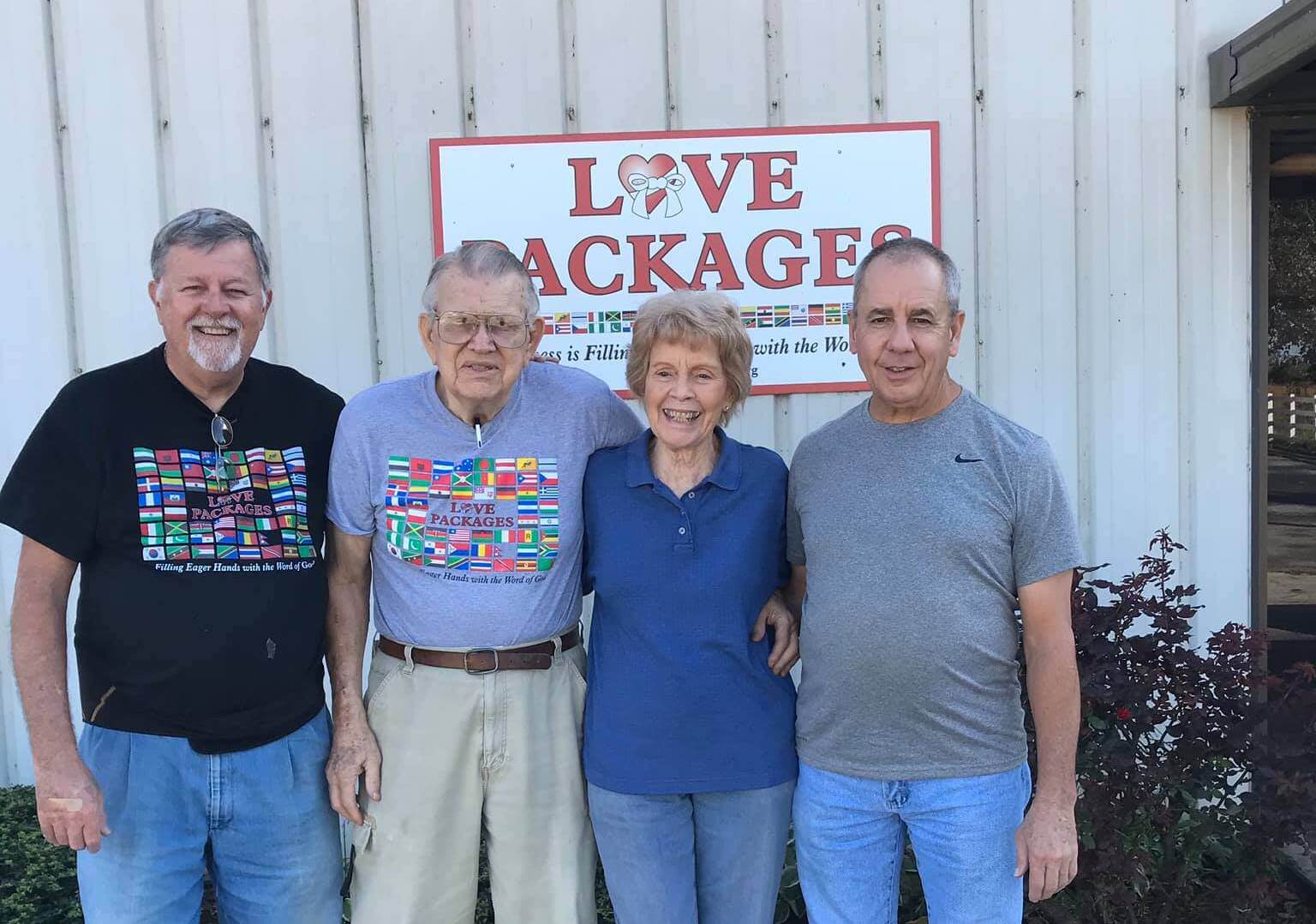 Further Up, Further In!
We're excited to round out 2019 with more great work alongside great servants and volunteers! Please keep us in your prayers for finances, volunteers, and stamina to push through the end of year. Please also continue to pray for the containers as they travel, and for our distributors as they receive and disseminate literature.
Thank you for all your prayers and support. We couldn't do this without you!