News
What a month we've had! We celebrated Steve's healing at the end of July and have gotten so many distributor updates and reports in the month since then!
And He has said to me, "My grace is sufficient for you, for power is perfected in weakness." Most gladly, therefore, I will rather boast [a]about my weaknesses, so that the power of Christ may dwell in me. — 2 Corinthians 12:9-10, NASB
Updates from Some of Our Distributors
Our partner, TJ, shared a few pictures from the distribution efforts in Panama: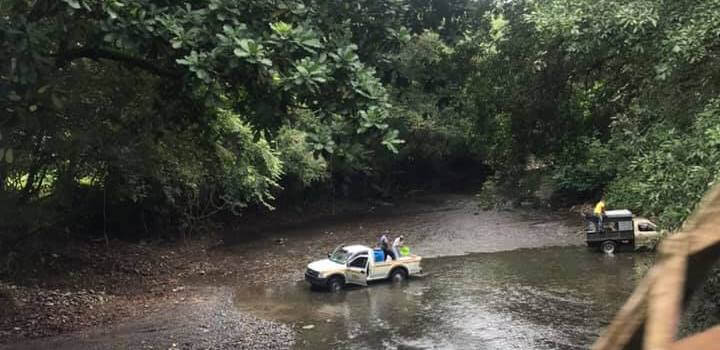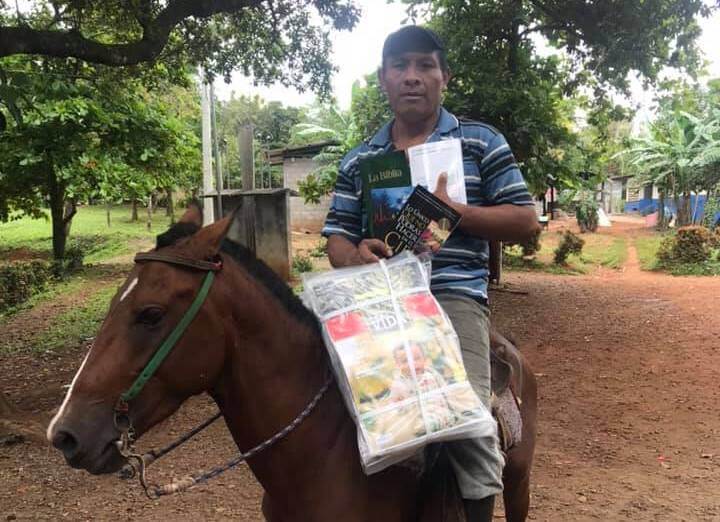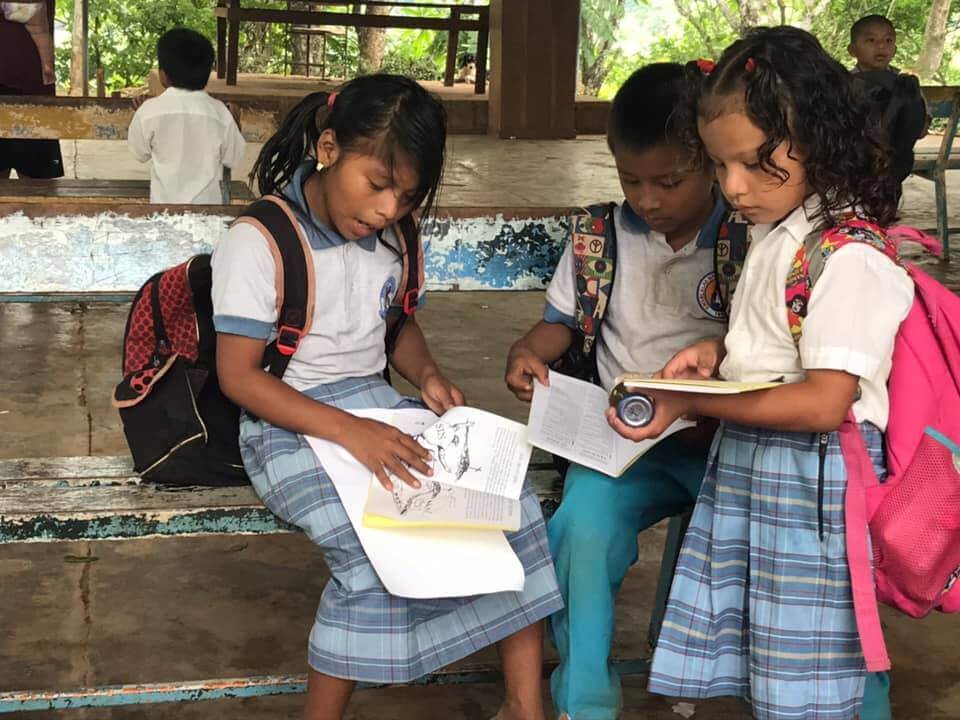 We also heard from our partners in Dominica, who break up our shipping container and send portions to pastors and evangelists throughout the Caribbean:
As you know UCT will use this material as part of our Tent Evangelism Outreach. Helping the local churches to establish Bible Studies and assisting them with Devotions and children's curriculum. We have already got some of the material down on a small fishing boat and the churches in Dominica are delighted.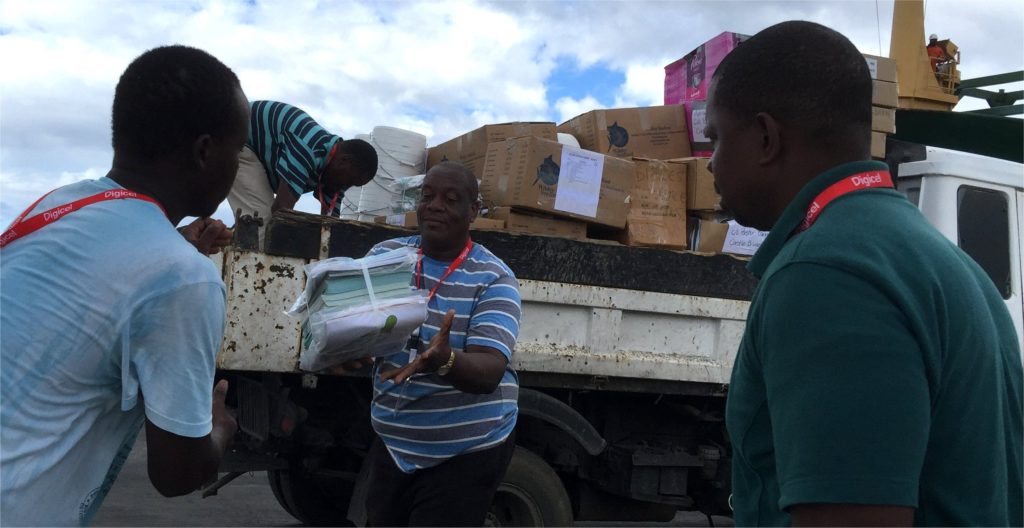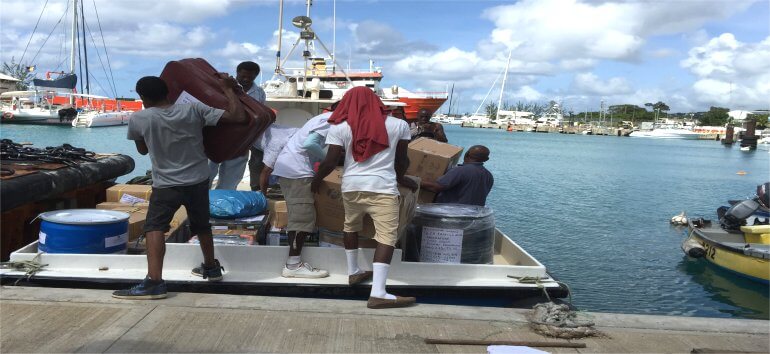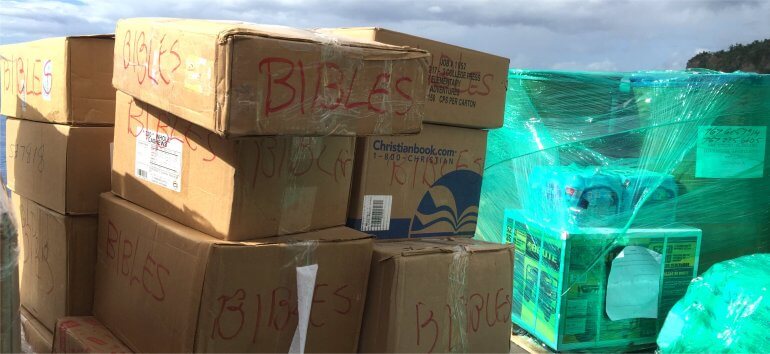 August Volunteers
We welcomed more great volunteers in August—both in Illinois and Alabama! Individuals came in when they could, as always, and we hosted groups from First Baptist of Decatur, Summit Crossing, Maranatha Mennonite Church, and Hope Expeditions.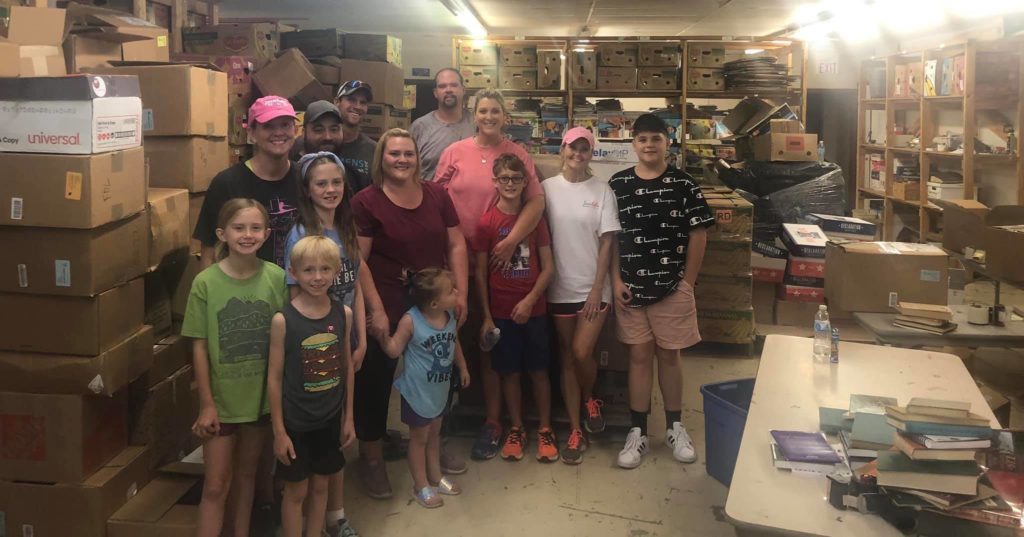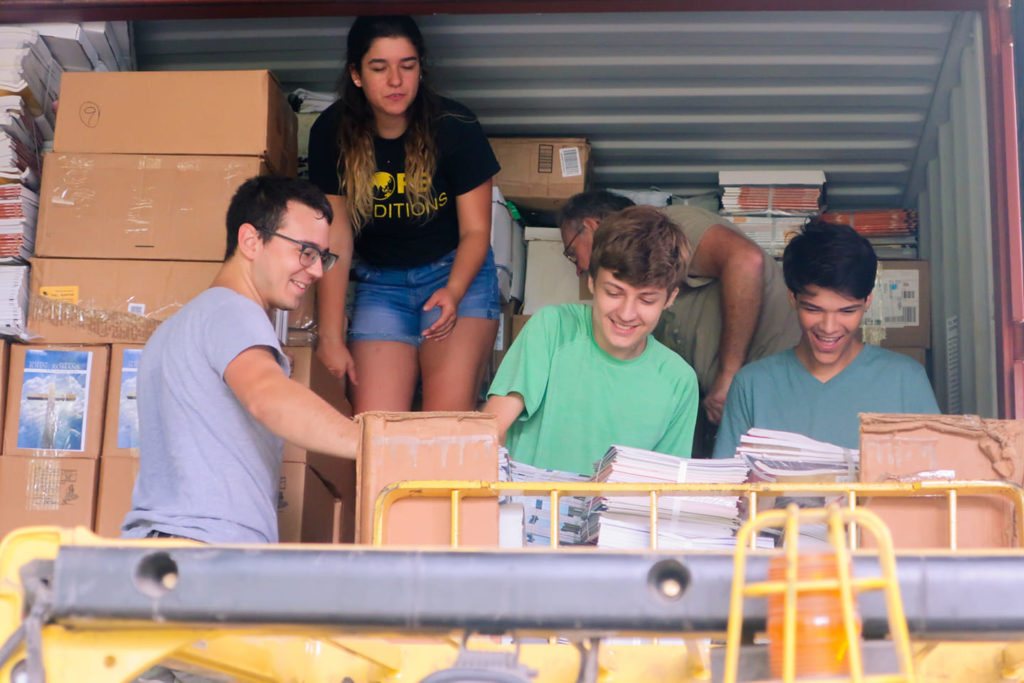 There are also people across the country working to collect materials and fundraise for us all the time! There's no way we could find and properly thank you all, but we also know that you don't do it for the accolades—and that our heavenly Father sees, and reward awaits you!
Several churches from the Buncombe Baptist Association got together to collect and sort literature for us last month: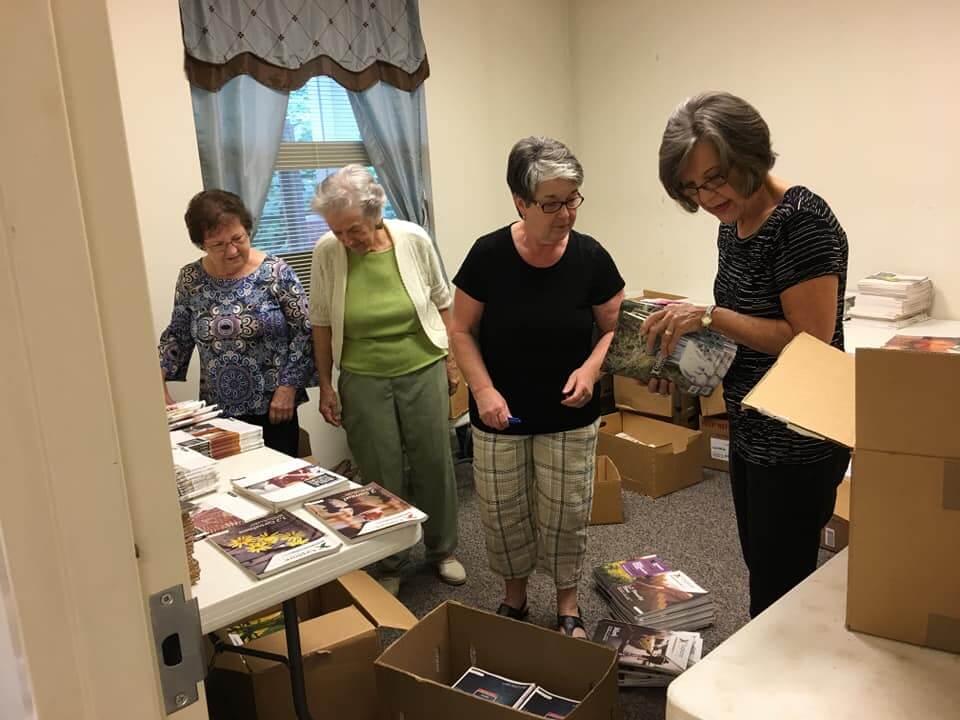 We also heard about a Tom Golly concert at World Harvest Church in Hillsboro that was aiming to collect bibles for us! We're so humbled to be on your minds, and we love the creative ways that so many of our partners are coming up with to collect resources!
(If your ministry group volunteers in either location, make sure to check in on Facebook so we can see your pictures. If you're working for us anywhere, you can also tag us in your Facebook posts and pictures so we can find them!)
Ready to join us? Kids are back in school, so our volunteer population tends to slow around this time of year. If you want to volunteer, you can let us know here. Or you can start planning next year's summer mission trip!
New Resources: T-Shirts and Business Cards for You!
We also launched a couple fun new things last month.
First, we have LIMITED EDITION shirts for you!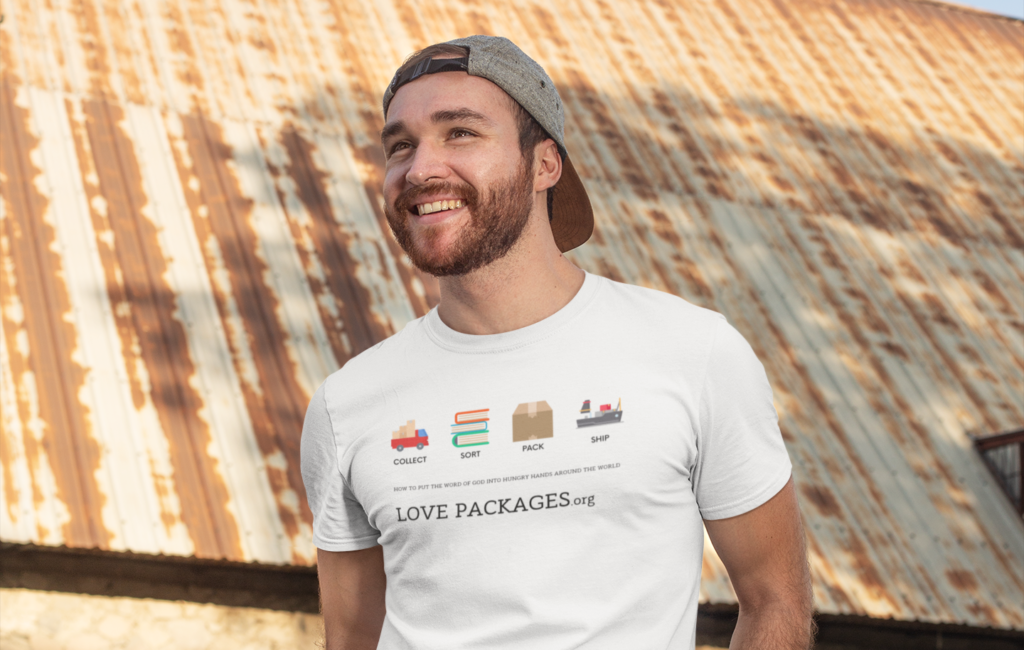 These shirts use the four icons from our homepage to demonstrate, "How to get the word of God to hungry hands around the world.
Long- or short-sleeves
Kids size XS all the way to adult 3XL
White or gray
They are only available until September 13, so don't wait! We're just doing one batch, so all orders placed by September 13 will print and ship directly to you by September 23. All proceeds will help us keep doing what we do!
Finally, we also have new ministry business cards for you! We designed these simple business cards for you to use wherever you are.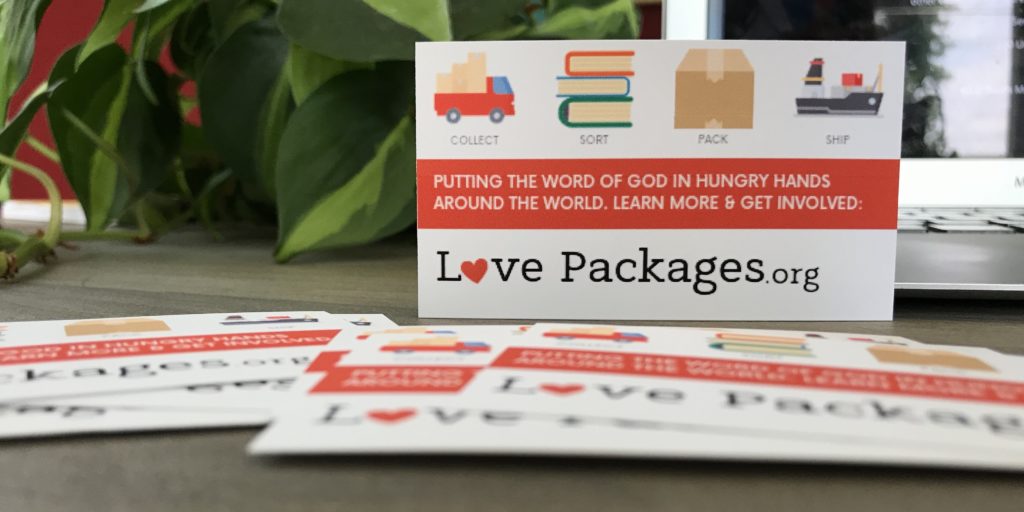 You can:
Keep a few in your wallet to hand out.
Pin them to the bullet board at your local cafe.
Ask if you can leave them on the counter at a local Christian book store.
You can either download the PDF to print yourself (they're formatted to fit on pre-cut Avery business cards) or you can order a box of professionally printed cards. All the details, and more ideas for how to use them, are on the Ministry Cards page in our Resources menu!
Whew. August was busy, busy! We hope you had a good month and are enjoying the last few weeks of summer!
Thinking about how you can get involved? Back-to-school season is a great time to start a bible collection campaign!