News
Update on Steve's Surgery
A couple weeks ago we shared the amazing testimony of Steve's healing. Here's the follow-up, from Steve:
Thanks to everybody for praying for me. God did a miracle. All of your prayers, cards, etc, were a bit overwhelming.

Last Monday we returned to the doctor to find out the results of the biopsy.

The doctor took out 14 lymph nodes, and only one had cancer in it. That's a really a good report!

The tumor was cancer and about the size of a walnut.

The pathologists cannot give me a 100 percent clean report, because the guidelines says there has to be at least 1/4-inch of healthy tissue all around it, in order to verify that the cancer is gone. The doctor who performed the surgery didn't have 1/4-inch to give, however, because the tumor was up against my vocal cords. If he would have taken 1/4-inch I wouldn't talk. He only had 1/8 of an inch to take.

So they can't say for sure that I don't have a few cancer cells still hanging around. The doctor asked if I wanted to do radiation, but I do not want to do that. So as of right now, we are not doing radiation.

The plan now is to monitor it for the next two years. The doctor is going to look in my throat every two months, an every eight months or so we will do a PET scan to see if there is any cancer. If anything shows up, we will do radiation at that point.

Thanks for praying and please keep praying. I believe it is all gone.
?
Bonus Update: Limited Time Only Shirts!
If you haven't seen it yet: We launched a limited-run t-shirt campaign today! The new shirt uses the simple icons from our homepage to show the world how we plan to send the gospel to the ends of the earth.
These shirts are available in short and long-sleeves, white and gray. They are available in kids sizes, all the way up to adult 3XL.
But they're only available for 21 days, so get one while you can!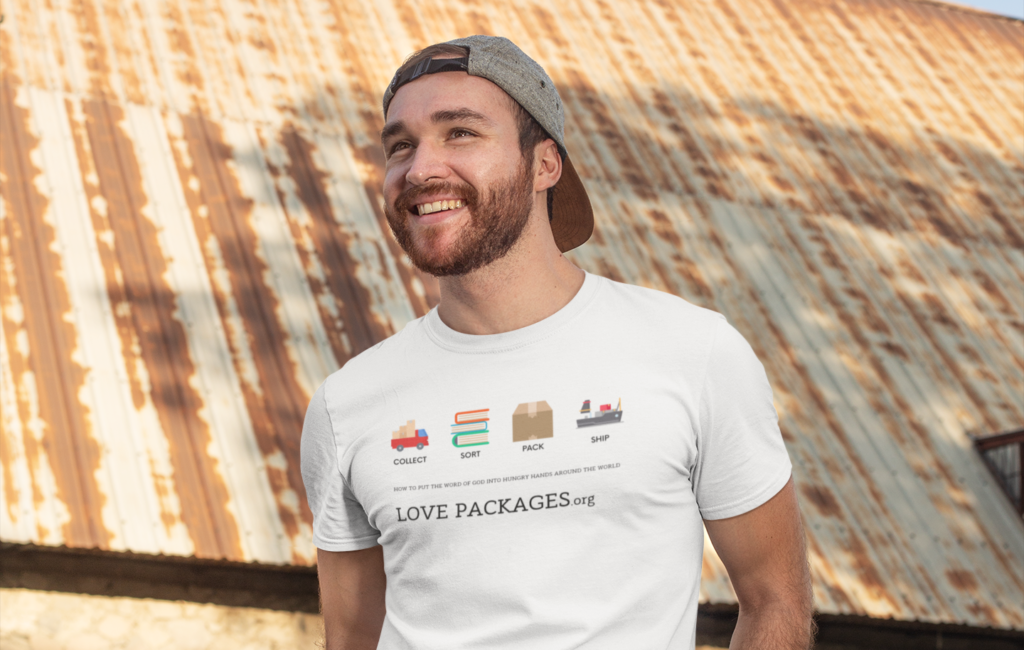 All proceeds from the shirt sales go to … the process illustrated on the shirt!