News
July (and early August) have been so busy we almost didn't even get a chance to tell you about it!
Shipping, shipping, shipping. Thanks to everyone to donates bibles, funds, and time, it never stops! In July, we shipped containers to South Africa, Thailand, and more!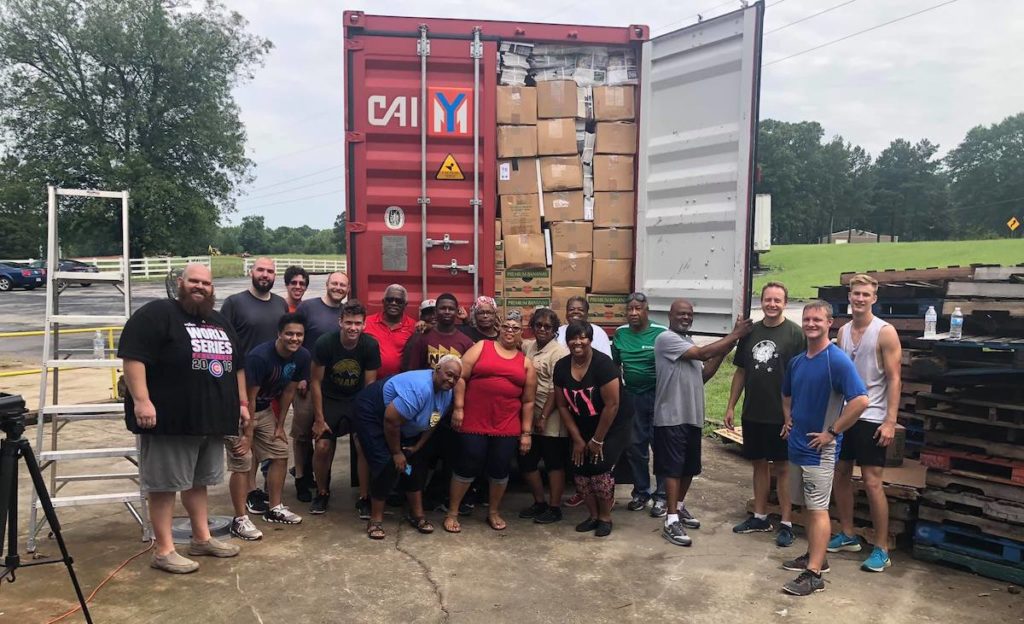 This handsome group from Antioch Lithonia Missionary Baptist Church in Lithonia, Georgia, volunteered in Alabama.
A Trial to a Testimony
Many of you are aware, but July was also a big month at Love Packages because God did a miracle in our midst.
On July 19 we posted a prayer request.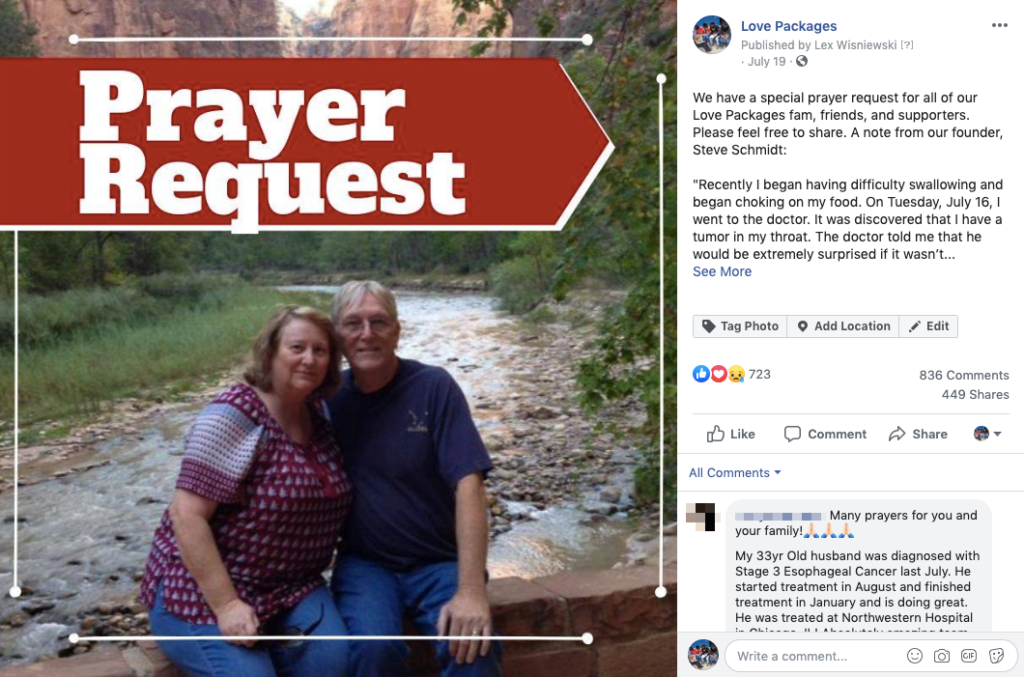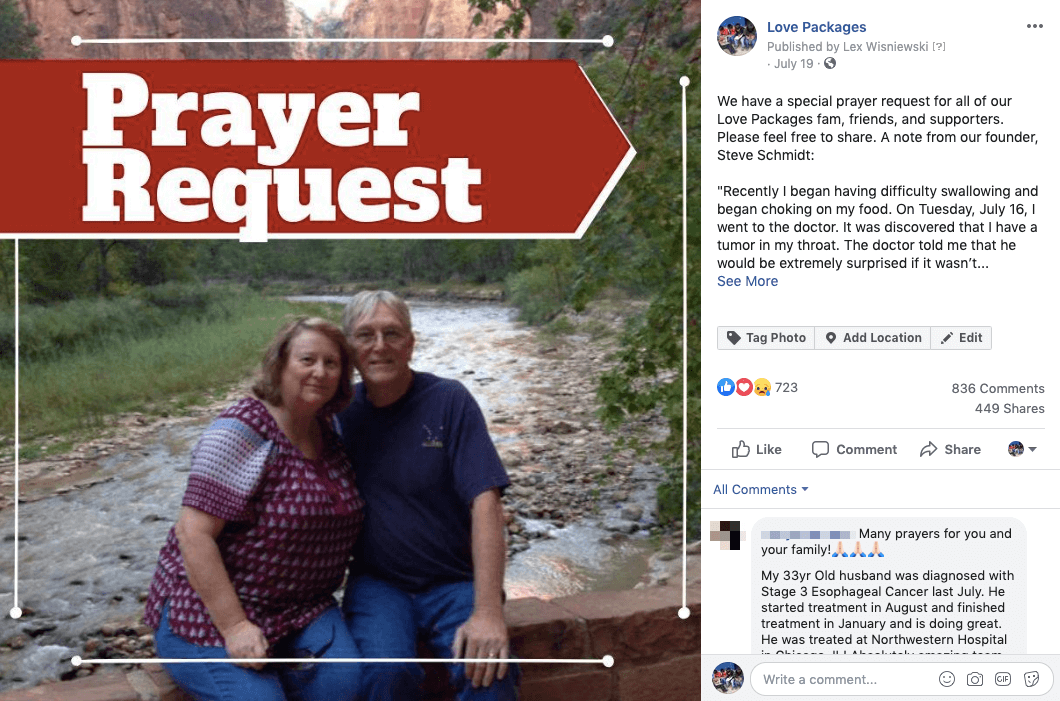 If you don't run a business or a ministry on Facebook, you may not be aware, but Facebook provides a lot of advertising info for organizations—like how a post performed. That's how we know that more than 38,700 people saw this prayer request, because of your sharing and your comments.
Many of those people probably scrolled right past it, but if even half of them said at least a quick prayer for Steve—that's huge. And we are so grateful.
Two weeks later, on July 29, God answered all those prayers. (And a few days later, when we posted the whole story, so many of you tried to get here to the blog to read it that you crashed the website! But that's okay. More testimonies of God's goodness should crash more websites, if you ask us!)
August 2019
And now, here we are, almost halfway through August already and they're talking about kids going back to school. We're still here—in Butler and Decatur—doing what we do. We'd love to see you, if you want to come by and do what we do too.
Also—shhhh—Steve's birthday is in August, and it's kind of a big one! In lieu of cards, please send bibles! (Some of them cost about the same these days.)